Written by Shannon Beasley, Director of Corporate Recruiting
When people ask me how I got into Recruiting, I have to tell them it was really a stroke of luck. I had just moved to Tampa, FL and I NEEDED A JOB! I was hired by a small firm to do research and to assist the Recruiting Team, and before the end of my first year I found myself working as a full-blown recruiter, "smiling and dialing" as we say in the business, and was enjoying every minute!
After relocating back to the Savannah area, I was surprised to learn of the recruiting opportunities with the TMX Finance® Family of Companies. At the time of my interview (nearly 7 years ago!!), I was already impressed with the number of women I saw in various leadership positions throughout the Company – and now I am one of them, too! Of course, with the various roles that I have held in the Recruiting Department during my career here, it has been great to have a hand in recruiting and to see the number of women in leadership roles rise steadily within the organization.
As a recruiter with the TMX Finance® Family of Companies, it is important for us all to keep in mind our goal: "Helping People is Our Business." And what better way to enjoy your job than helping others! I take pride in being able to help someone take the next step in their career and really make an impact – not only in their lives, but in helping the Company's bottom line by securing world-class talent (many of whom happen to be women!).
Here are some important stats about women in leadership to keep in mind:
Women make up over half the population, but under 30% are executives.
Asian, black and Hispanic women make up less than 4% of executive officials and managers.
Women earn the majority of university degrees, yet they're still underrepresented in top positions.
The share of female CEOs of Fortune 500 companies topped 5% for the first time in the first quarter of 2017, with 27 women heading major firms.
Growth in women-owned businesses has outpaced the overall increase in new businesses by 74% compared to the overall national average, 51%.
Did you know that about 55% of our corporate leadership at the TMX Finance® Family of Companies are women? And in our store operations, just a little over 50% of management positions (Store Manager and up) are women. Now, that's impressive!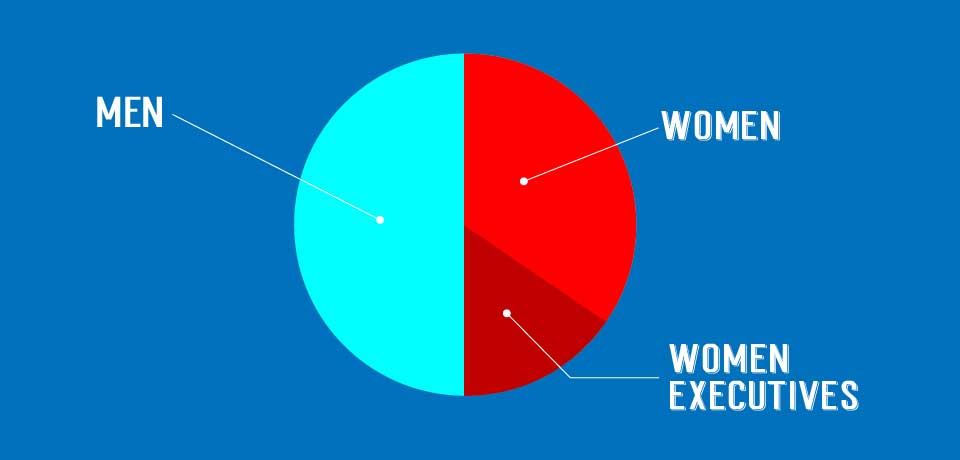 The way we recruit in today's market has certainly changed over the years, and it's important for us to understand future strategies in attracting women into leadership roles. Here are some to consider:
Cast a wider net. Consider sourcing candidates from places such as women's colleges and female-oriented professional organizations.
Look internally. It is always an advantage when you can turn to your internal candidate pool and promote from within! Did you know that we have already promoted 20 women so far in 2018?
Use your internal resources. We always say that "good people know good people," so have the women leaders in your organization reach out to women they know who might be right for your openings.
Retain the talent you have. What is the good of recruiting women into leadership roles if you can't retain them? Make sure that you focus on the long-term benefits for your candidate and the organization vs. your more short-term goal of getting a position filled!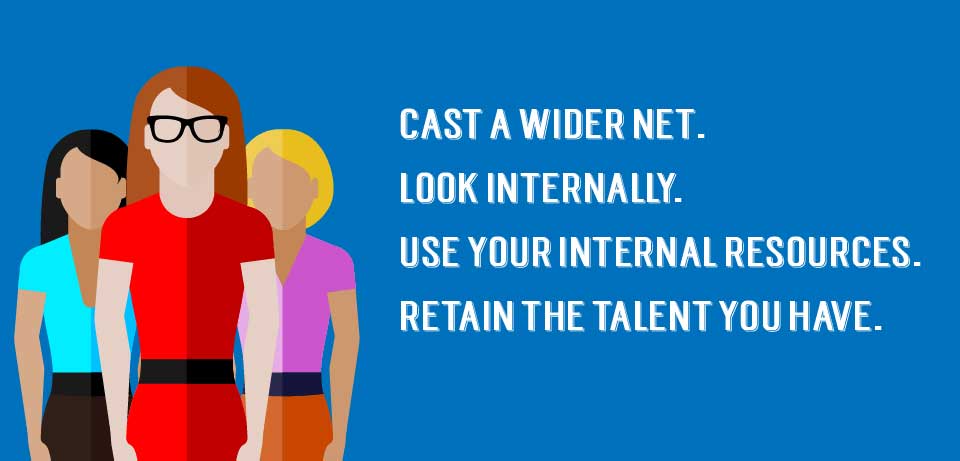 It is empowering to work for a Company that not only recognizes women in leadership but also encourages it. Over the past year, our organization has become more involved in various programs that recognize women in business, such as the Smart Women's Expo, the launching of the Women in Leadership Program which spotlights various women throughout our organization by sharing their success stories, as well as promoting our new Diversity and Inclusion program!
Let's all be trailblazers and continue to encourage strong women leaders not only within our organization, but for all others out there!
https://www.aauw.org/research/barriers-and-bias/
http://www.pewsocialtrends.org/2017/03/17/the-data-on-women-leaders/#ceos
http://www.womenable.com/content/userfiles/2015_Executive_Report_finalsm