HELPING PEOPLE
IS OUR BUSINESS
Awards and Recognition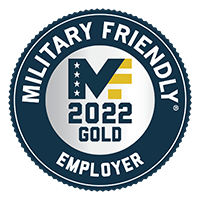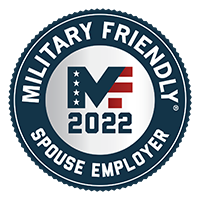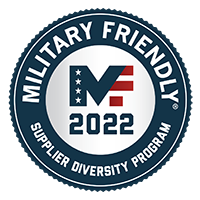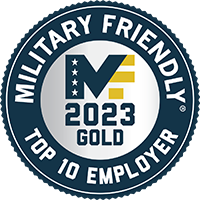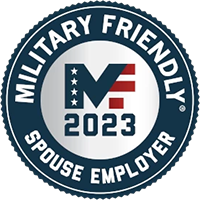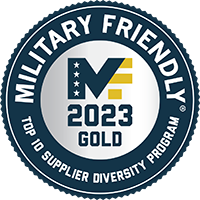 Military Friendly® Employer
TMX Finance® Family of Companies has earned recognition as a Military Friendly® Employer.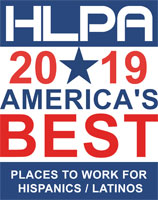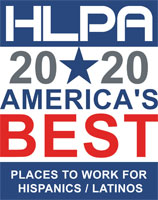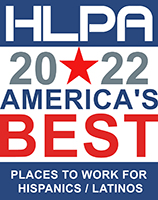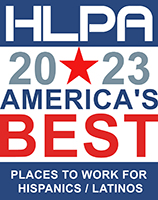 HLPA America's Best Place to Work for Hispanics/Latinos
Diversity in skill, knowledge, and culture is one of the driving forces behind our Company's success.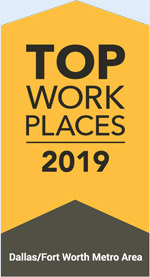 Top Workplace, National Standard Winner
Recognized as a 2019 Top Workplace in the Dallas/Fort Worth Metro Area.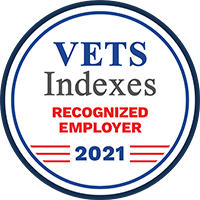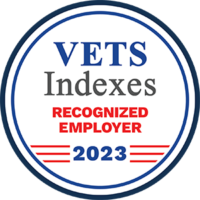 We're proud to be honored as a VETS Indexes Recognized Employer for 2021 and 2023.
Staying Social Is Our Business
We are a socially driven company. Connect with us to get job alerts, learn more about our work culture and see what our ambassadors have to say!
Hispanic Heritage Month: The Freedom to Celebrate Me
I've had the honor of being part of the Company for more than nine years, starting as a Store Manager, then promoting to General Manager, and now celebrating my one-year anniversary as a District Director of Operations. I love that the Company offers many talent programs, like Team Up–the mentioning program–and Step Up–the high potential program, which have helped me reach this next level in my career. In Team Up, I was matched with mentors that pushed me, guided me, and gave me the opportunity to grow. In Step Up, our talent department helped ensure I was ready for the …
The Journey to a Healthier Me
In May 2022, I visited my doctor for what I anticipated would be a regular checkup, but instead I was diagnosed as pre-diabetic and obese at 47-years-old. During the visit, my doctor talked with me about taking my health seriously, and said if I didn't I could possibly have a heart attack. Of course, I was scared! I went home and discussed everything with my husband and family. Together, we decided I would make a drastic change to my daily habits. I'll admit, I was having a hard time getting around and doing some daily activities, like even grocery shopping. …
The TMX Finance® Family of Companies, TitleMax®, and Community Partners Give Back to Local Veterans
The TMX Finance® Family of Companies takes pride in giving back to the communities where we live and work by supporting those who have served our country through one of our TMX Cares™ initiatives. Each May, to celebrate Military Appreciation Month, Team Members from our more than 950 TitleMax®, TitleBucks®, and InstaLoan® retail locations and two corporate offices, along with customers and community partners, contribute to a month-long donation campaign to provide comfort items and essentials to active military service members, their families, and veterans. The annual TMX Cares™ drive reflects the Company's longstanding commitment, TMX Project SERV, to provide …
The TMX Finance® Family of Companies Hosting Nationwide National Hiring Day Opening Doors to Rewarding Careers on August 24, 2023
Savannah, Georgia (August 2023) – The TMX Finance® Family of Companies, a leading provider of consumer credit products, will host its annual National Hiring Day event on August 24, 2023, from 10:00 AM to 6:00 PM (local time). The national event is an opportunity to meet with hiring managers, ask questions, discuss career goals, and learn more about the Company as well as the many opportunities candidates have to help build their career. Candidates can interview for careers on-site at any TitleMax®, TitleBucks®, or InstaLoan® store location and even receive contingent on-the-spot employment offers for certain positions. The TMX Finance® …
TMX Finance® Family of Companies is a Four-Time Hispanic/Latino Professional Association's America's Best Places to Work Award Recipient
Savannah, Georgia (August 2023) — The TMX Finance® Family of Companies, one of the largest consumer specialty finance companies in the United States, is proud to be recognized as a Hispanic/Latino Professional Association's 2023 America's Best Places to Work for Hispanics/Latinos for the second consecutive year. This is also the Company's fourth designation in five years. Each year, the HLPA matches the nation's top Hispanic/Latino talent with America's best organizations by identifying and listing quality organizations who are currently hiring and who also have a commitment to diversity and the Hispanic/Latino community. The TMX Finance® Family of Companies is honored …
National Hiring Day – Grow with Us
At the TMX Finance® Family of Companies, we offer careers filled with opportunity for growth, connection, advancement, and fun! We invest in both your professional and personal development to inspire you to make an impact on those around you and help you build a long-lasting career. District Director of Operations Jesus Cavazos shares how he grew his career as a leader as well as his tips for finding success when starting a career with the TMX Finance® Family of Companies. "I started with the Company in 2012 as a Store Manager and believe it was the best decision I could …