MANY STRENGTHS, ONE GOAL
We see the unique combination of skill, culture, and knowledge each of our team members possess as the driving force in our Company's success. We are committed to hiring individuals who enrich our teams with their diverse backgrounds, experiences, and perspectives. From building long-lasting customer relationships to effectively planning our next big initiative, the diverse nature of our teams allows us to accomplish our mission every day.
Learn about our Diversity & Inclusion Programs
The TMX Finance Family is proud to operate as one team with many strengths, strengths that are derived from our team members' wide range of personal and professional experiences, their vast skill sets, and their diversity of thought. We recognize the contributions each individual brings to our organization and are excited to not only share their stories, but to highlight their backgrounds, heritages, skills, and areas of expertise, which allows us to uphold our commitment to serving our communities.
Awards and Recognition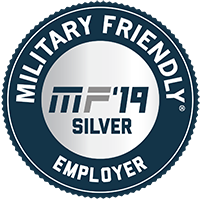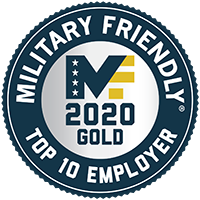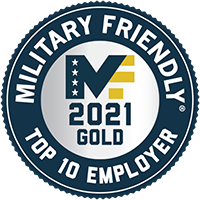 Military Friendly® Employer
TMX Finance® Family of Companies has earned recognition as a Military Friendly® Employer.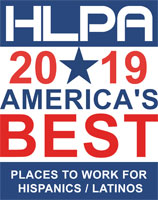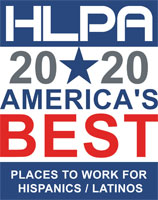 HLPA America's Best Place to Work for Hispanics/Latinos
Diversity in skill, knowledge, and culture is one of the driving forces behind our Company's success.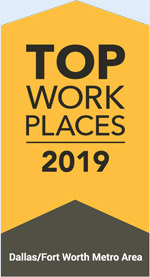 Top Workplace, National Standard Winner
Recognized as a 2019 Top Workplace in the Dallas/Fort Worth Metro Area.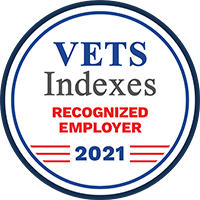 We're proud to be honored as a VETS Indexes Recognized Employer for 2021.
Check out what our team members are saying!
Black History Month 2022: What Does Black History Means to Me
Black History Month is a time of reflection, appreciation, education, and celebration! The TMX Finance® Family of Companies is proud to honor and share the contributions of African Americans throughout history, including our own Black Team Members who've made history in our communities and throughout our business. We invite you to learn about what Black History Month has meant to our Team Members throughout the years in our annual blog series. Atlanta resident and General Manager Lisa Nicole White has a message for the next generation of Black leaders seeking to make an impact: "Learn your history and continue to …
Celebrating el Día de los Reyes Magos
I love El Día de los Reyes Magos (Three Kings' Day) because it is the last tamalada, the word we use for big parties that consist of making tamales, of the year. This has been a tradition in my family as far back as I remember. Growing up, my family celebrated el Día de los Reyes Magos by gathering at the house of one of the tías. As we got older, my sister and I hosted the Rosca de Reyes (Three Kings' Bread) celebration. On this day, we buy a huge loaf of bread, in the shape of an oval …
Diwali – Festival of Lights
Diwali is a time of grand celebration and great excitement as it is the largest festival celebrated across India. This auspicious festival celebrates "victory of light over darkness, good over evil, and knowledge over ignorance." We feel Diwali is our Indian New Year. The festival date is determined by the Hindu calendar, so it changes every year and ranges anywhere from mid-October to November. This year, Diwali will be celebrated on November 4th. Based on Hindu mythology, Diwali commemorates the return of Rama, Sita, and Lakshman, three exiled deities from the city of Ayodhya, after their triumph over evil. To …
Hispanic Heritage Month: My Mexican History
Celebrating culture at the TMX Finance® Family of Companies, and in general, is important because it gives us the opportunity to learn from other people, other countries, and other cultures. For me, Mexican culture is rich, colorful, and vibrant. My Mexican history includes influences from ancient civilizations such as the Aztecs and Mayans. My history is even influenced by European colonization; my great-grandfather was from Spain and my grandma used to tell me stories about how he came to Mexico. To celebrate Hispanic Heritage Month, I plan to talk about my culture with my co-workers and bring a dish to …
Hispanic Heritage Month: My Mexican Favorites
In the Hispanic culture there are many traditions that we uphold that are passed down from generation to generation. My family and I celebrate our Mexican culture by spending time together and sharing stories about their time in Mexico, the good and the bad. They tell us about our family that stayed behind, or have passed away, so we never forget them. I'm in love with our traditions as much as I'm in love with the food! Our food is a delicacy and there are many dishes that add a lot of variety to our meals. My favorite dish is …
Hispanic Heritage Month: The Day of the Dead
My Mexican heritage is especially significant to me so I can teach my children and grandchildren about our heritage and hope they will pass on the stories and traditions that go along with it, too. The people of Mexico celebrate holidays with many traditions. Two of my favorite holidays are "the Day of the Dead" and "Charisma's festivities." The Day of the Dead celebration combines the European Catholic traditions of All Saints' Day and All Souls' Day with the Aztec rituals of honoring the deceased. This tradition originated in southern Mexico more than three thousand years ago with the first celebrations of deceased souls. When …
Staying Social
Staying Connected. Staying Social. Sharing the latest news, videos, career information, photos, events, thought leadership, expert articles, and more!
Our people and our culture are what make the TMX Finance® Family of Companies a great place to work. Check us out on our social media pages to get a glimpse of what it's like to work with the best of the best.

Discover Opportunities
Search jobs within our Company in your area