MANY STRENGTHS, ONE GOAL
We see the unique combination of skill, culture, and knowledge each of our team members possess as the driving force in our Company's success. We are committed to hiring individuals who enrich our teams with their diverse backgrounds, experiences, and perspectives. From building long-lasting customer relationships to effectively planning our next big initiative, the diverse nature of our teams allows us to accomplish our mission every day.
Learn about our Diversity & Inclusion Programs
The TMX Finance Family is proud to operate as one team with many strengths, strengths that are derived from our team members' wide range of personal and professional experiences, their vast skill sets, and their diversity of thought. We recognize the contributions each individual brings to our organization and are excited to not only share their stories, but to highlight their backgrounds, heritages, skills, and areas of expertise, which allows us to uphold our commitment to serving our communities.
Awards and Recognition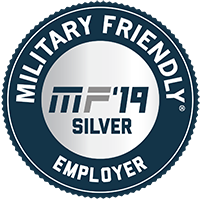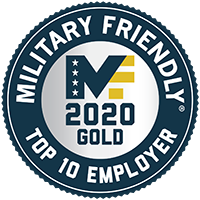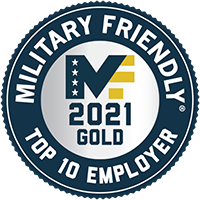 Military Friendly® Employer
TMX Finance® Family of Companies has earned recognition as a Military Friendly® Employer.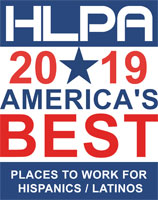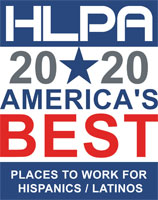 HLPA America's Best Place to Work for Hispanics/Latinos
Diversity in skill, knowledge, and culture is one of the driving forces behind our Company's success.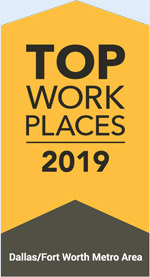 Top Workplace, National Standard Winner
Recognized as a 2019 Top Workplace in the Dallas/Fort Worth Metro Area.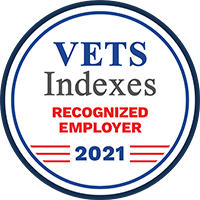 We're proud to be honored as a VETS Indexes Recognized Employer for 2021.
Check out what our team members are saying!
Women at the TMX Finance® Family of Companies Making History
At the TMX Finance® Family of Companies, we are committed to providing an inclusive and diverse environment where Team Members feel empowered to be their authentic selves at work while advancing their career. This Women's History Month, we're highlighting our newest all women team. Our Field Operations Training Managers have a passion for developing the skills of others. They deliver impactful learning solutions that help our Team Members to then provide an exceptional customer service experience and outstanding business results through influence, coaching, and valuable suggestions to further enhance our learning and development initiatives. Meet Kilynn Davis, Jessica Steward, Argelia …
Why Martin Luther King, Jr. Day is Important to Me
Martin Luther King, Jr. Day is not just a holiday to me; it's a day for service. While Dr. Martin Luther King, Jr. rose to fame as an instrumental leader during the Civil Rights Movement, he dedicated his life to improving the welfare of ALL people. Dr. King became an activist to make sure that everyone, no matter their skin color, would be treated equally with dignity and respect. This day should be an important observance for all. In honor of Dr. King and his tireless efforts to improve communities across the nation, Congress passed the King Holiday and Service …
My Peruvian Heritage
I was born in Lima, Peru and, while I've lived in the United States for more than half of my life, the traditions I grew up with are still very much with me every day. My family and I try to continue them as much as we can and where we can. When I say family, I don't mean just parents and brothers, but also my grandparents, aunts, uncles, and first and second cousins; the traditions are just one of the things that keep us all together even when we are apart. My Peruvian history is a combination of the …
TMX Finance® Family of Companies Named A Hispanic/Latinos Professional Association America's Best Places to Work for 2022
Savannah, Georgia (August 2022) — The TMX Finance® Family of Companies announced today it is a proud recipient of the Hispanic/Latino Professional Association's 2022 America's Best Places to Work for Hispanics/Latinos recognition, representing our continued commitment to enriching our teams. This is the Company's third HLPA America's Best Places to Work designation. Each year the HLPA matches the nation's top Hispanic/Latino talent with America's best organizations by identifying and listing quality organizations who are currently hiring and who also have a commitment to diversity and the Hispanic/Latino community. This year, only 83 organizations nationwide were recognized by the HLPA for …
Juneteenth for Me
On June 19, 1865 two and a half years after the official Emancipation Proclamation was read, the enslaved population of Galveston, Texas was finally free. This is known as Juneteenth. For me, Juneteenth signifies Freedom, the day of Jubilee! It is a day to reflect on our nation's history, and a day to remember and acknowledge the lag in justice for Black lives. As a woman of West African and Jamaican descent, born and raised in Queens, New York, I admittedly did not grow up celebrating Juneteenth. I learned about Juneteenth after attending a festival held at our local cultural …
Black History Month 2022: What Does Black History Means to Me
Black History Month is a time of reflection, appreciation, education, and celebration! The TMX Finance® Family of Companies is proud to honor and share the contributions of African Americans throughout history, including our own Black Team Members who've made history in our communities and throughout our business. We invite you to learn about what Black History Month has meant to our Team Members throughout the years in our annual blog series. Atlanta resident and General Manager Lisa Nicole White has a message for the next generation of Black leaders seeking to make an impact: "Learn your history and continue to …
Staying Social
Staying Connected. Staying Social. Sharing the latest news, videos, career information, photos, events, thought leadership, expert articles, and more!
Our people and our culture are what make the TMX Finance® Family of Companies a great place to work. Check us out on our social media pages to get a glimpse of what it's like to work with the best of the best.

Discover Opportunities
Search jobs within our Company in your area