Submitted by: Heather Sueirro, Talent Strategy Manager
If you've ever taken an employee engagement survey, you've probably come across the question, "Do you have a best friend at work?" There's a reason why this often-controversial question has remained on surveys for years and it has to do with performance. According to Gallup, there is a "concrete link between having a best friend at work and the amount of effort employees expend in their job." That could explain why, beyond having a personal consultant to talk to when making career decisions, we tend to be more competitive, engaged, and productive when we have a best friend around the office.
It's no secret having a partner-in-crime at work can lead to happiness, but did you know it can have a positive impact on your career too? A great working relationship is part of the reason high performers tend to feel more fulfilled, acknowledged, and successful at work. Not to mention, the work-to-life balance many of us seek can be eased when you have a companion to air your grievances, which plays a pivotal role in balancing the time you spend in the office. In addition to the occasional free coffee and inside jokes, a friendship developed at work can help you expand your own professional network, which means an open door full of opportunities.
If you are fortunate enough to have a "work bestie", then you know this to be true. In addition to finding purpose and satisfaction in your craft, having someone close to share your success with can be much more meaningful when they are in the same organization. I asked some of my colleagues about what having a friend at work has meant to them, here's what they had to say.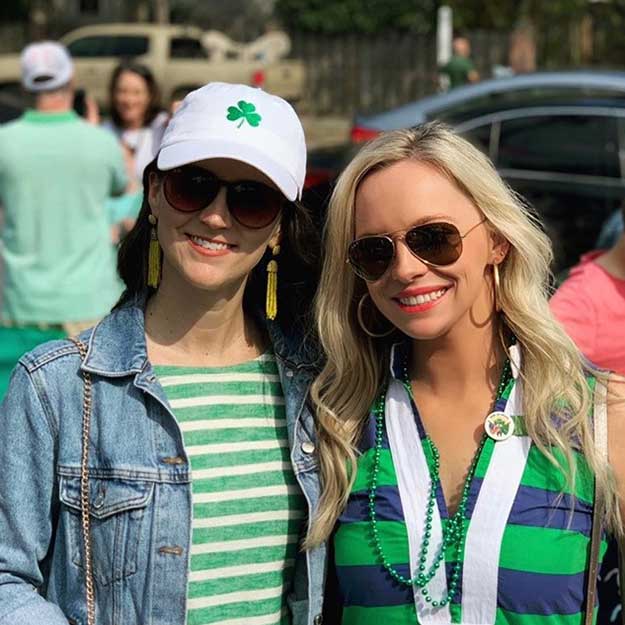 "One of my closest friendships and mentorships I have developed recently is with Adrienne. She is the Executive Assistant to our President, Otto Bielss, and we have followed similar paths since we both started at the Company! Our first positions were Front Desk Coordinator, taking various roles in between, to our current roles now. Adrienne was in my shoes about two years ago, as the Executive Assistant to our Chief People Officer, Lindsey Smith. When I first became interested in the position of being Lindsey's Executive Assistant, I mentioned it to Adrienne, and she was beyond supportive! She made it clear that if I were to receive the position, she would be more than willing to help me with any questions or concerns I had, given her experience. Now that I am almost 6 months into my new position, she has held up her end of the deal by being a great support system, mentor, confidant, and an even better friend! We have been friendly since I started working at the TMX Finance® Family of Companies, but it's so nice to have someone to relate to with experiences within the workplace. We work together as a team daily to help support our C-Level executives, and I am happy to do that alongside someone I call a great friend." Lane Boston, EA to CPO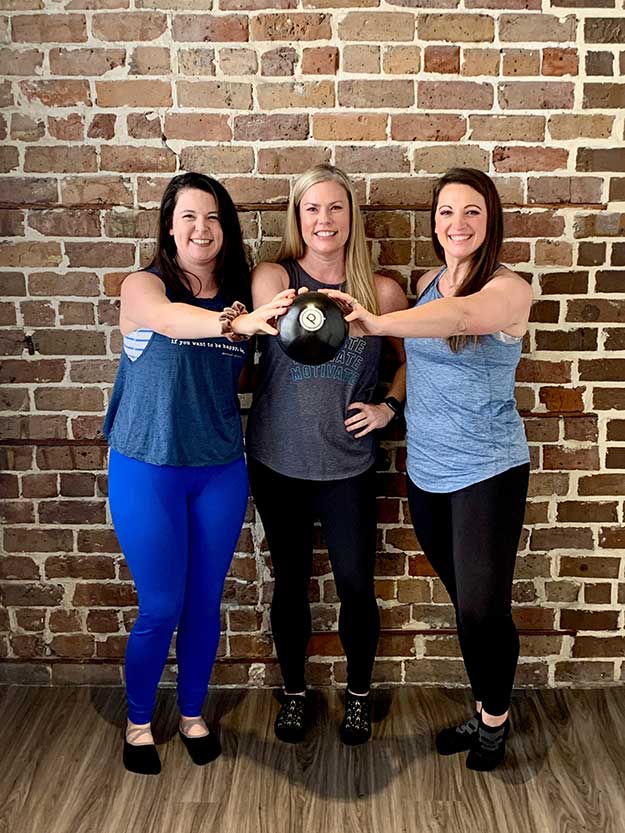 "Having a work best friend is critical! It means you always have someone in your corner that will tell it like it is, and tell you in a way that you need to hear for it to be most impactful. It means having someone to bounce your ideas off of before you say them out loud to others – you know, so you don't sound crazy all the time! A work bestie handles it all: work, life, personal, stressors and successes! They create balance in your life by helping to keep you sane.I got lucky; having Johanna as my work BFF for the last 10 years has been amazing! She pushes me to be better than I was yesterday, and she can check me when it's needed. She is also one of my Pure Barre besties, so she is not only pushing me to be better professionally, but she pushes me to be healthier too! " Amanda Barnes, Director of Talent Acquisition Store Ops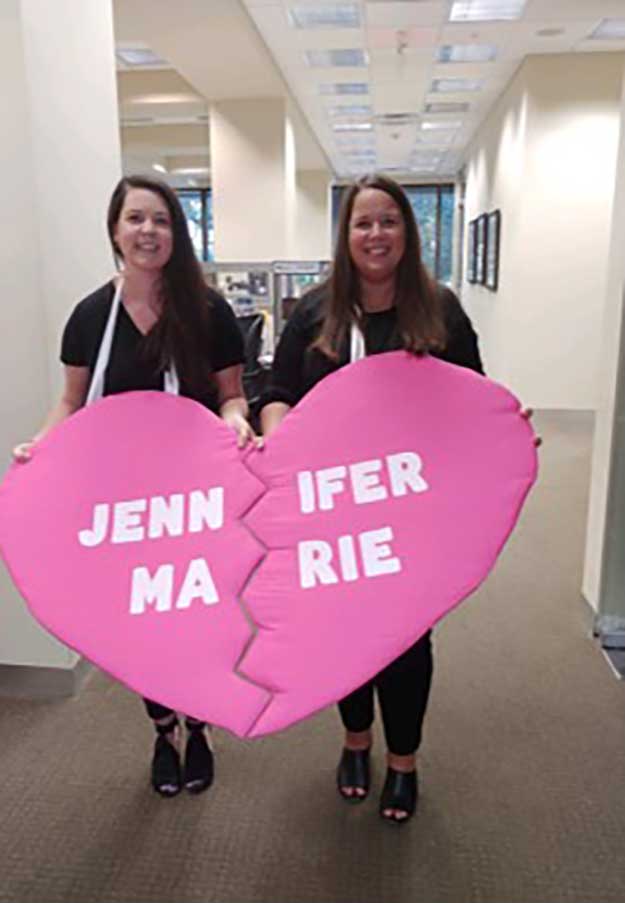 "I am very lucky to have multiple work best friends at the TMX Finance® Family of Companies. My work besties are very important to me because they provide support and encouragement on challenging days.  We also  share goals and passions, so we frequently serve as a partners on new projects or tasks. Sometimes, our relationships can develop into friendly competition that pushes me to always do my best.  I value these friendships because I truly believe that my work besties help me stay engaged and have a positive impact on my success." Jennifer Jeffers, Recruiting Manager
I'm happy to work for a Company that values and emphasizes the importance of strong working relationships—and then celebrates them! Now, more than ever, it's critical to have someone you can speak with frequently and rely on as a means of support. Spend time nurturing these meaningful relationships and think of them as a long-term investment in your personal development. They can take you and your career further than you think.
Find us on Twitter, LinkedIn, and Facebook and let us know about your #WorkBestie!