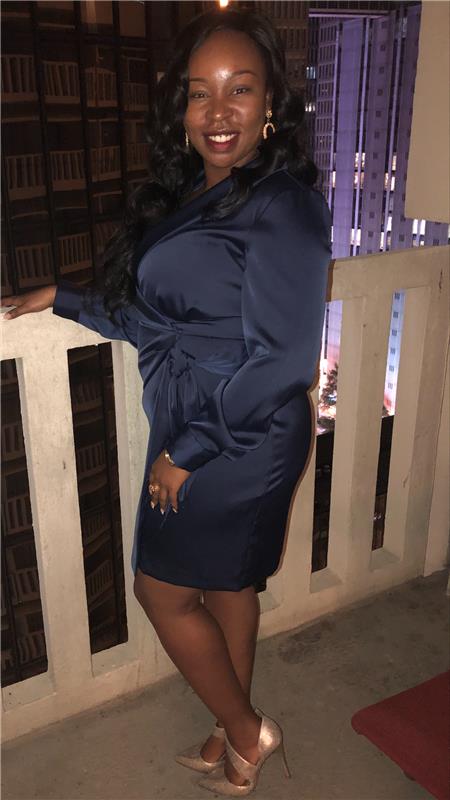 You started as a CSR and are now a Certified GM Trainer. Tell us about your journey.
I started as a Customer Service Representative back in 2012. I didn't even know what the title of a vehicle looked like. I worked as a CSR in TitleMax® of Conway for a year and a half. During that time, I was the over-achiever, always volunteering to run errands and help other stores with staffing, and I craved the Goal Board like no other.
Once I was actually given the position as Assistant Store Manager, I was already there mentally. I stayed in that position for only three months before being promoted to Store Manager. At that time, it was time for me to leave the nest and make a permanent move to a brand-new store in Myrtle Beach, SC. I continued to help other stores, such as Myrtle Beach-1 and helped open Little River. We grew exponentially. I guess that caught the attention of my District Director of Operations because four months later I was promoted to General Manager. Time for a new home again!
I moved to TitleMax of Mullins, SC and helped grow their accounts. A year and some change later, I received a lateral move to my old stomping grounds. I became General Manager of Conway, SC and grew it to a $1 million location. I also became a certified General Manager Trainer and got to the point where I would have two General Managers in Training at a time and another coming in towards the end of their training. This was a true highlight in my career because the feeling that came over me seeing them venture out into their own stores and become great right before my eyes is something I can barely put into words.
From there, I moved to be General Manager of Spartanburg-1, where I continued to grow the total accounts. I was given the opportunity to travel to Texas to help launch Personal Loans in South Carolina. I had the opportunity to perform stretch assignments with training such as hosting training segments in my store and others. I even had a chance to sit on a Panel with other DDOs and our RDO at the time to develop upcoming Store Managers. I received the Trinity Award in November 2019 based on my performance in Spartanburg.
Finally, I arrived as General Manager in TitleMax of Fort Mill, SC. This seat as General Manager has taken on new meaning for me. I've had to take a step back from being so hands-on. I am now the overseer, the conflict resolution, the developer, and more concerned with overall Company direction and goals.
Thinking of where you are now, how has the Company supported you throughout your career journey?
Training individuals that are twice my age and had more years of experience in collections had me a bit intimidated at first. I realized that we all had a lot to learn from each other. I got my motivation from my team.
TitleMax was the first job I took on after college. I used to say things like "wow, this is a REAL job." Being held responsible or even at a higher standard gives me a sense of accomplishment. I have met great people that saw things in me that I could not see in myself.
Knowing what you know now, what advice would you give to yourself when you started with the Company?
Speak up! You have great ideas that will aid your fellow man. You understand the scope of business from all angles due to previous life experiences.
What advice would you give to someone starting their journey with our Company?
This job will be what YOU make of it; just as everything in life is. If YOU want greatness, the TMX Finance® Family of Companies wants it for you.
What are your plans for the future?
I want to keep climbing this corporate ladder. I hope to be a Regional Director of Operations as well as a Senior Vice President. I want to venture out into my community and begin to attend Political Board meetings. Maybe one day I can run for the Senate or the House of Representatives. I want to be in a history book when I'm dead and gone. I want to make a difference. What this Company needs are the same as what this world needs-the right people, in the right place, doing the right thing.
Is there anything else we should know about your journey to success?
Learning the difference between perspective and perception is key. Perspective is all about your attitude towards something or your point of view. Perception is all about understanding or interpreting something-your mental impression. True balance between these two takes practice to achieve; however, once you have achieved your decision-making patterns, draw for a larger scale of success.
Being a leader is all about how you see it and how you feel about it; whatever the it may be.