Submitted by: Diana Alvarez, General Manager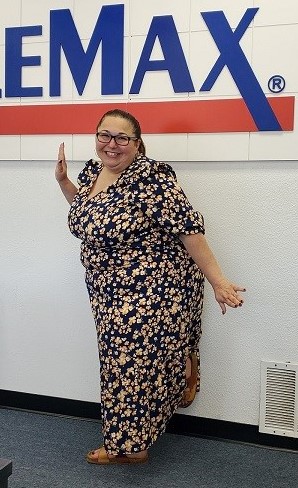 In May 2022, I visited my doctor for what I anticipated would be a regular checkup, but instead I was diagnosed as pre-diabetic and obese at 47-years-old. During the visit, my doctor talked with me about taking my health seriously, and said if I didn't I could possibly have a heart attack. Of course, I was scared! I went home and discussed everything with my husband and family. Together, we decided I would make a drastic change to my daily habits.
I'll admit, I was having a hard time getting around and doing some daily activities, like even grocery shopping. The thing that bothered me the most about my health was not being able to play with my three grandchildren the way I wanted to when we would go to the park or for walks. I was tired of not being comfortable in my body and feeling horrible all the time.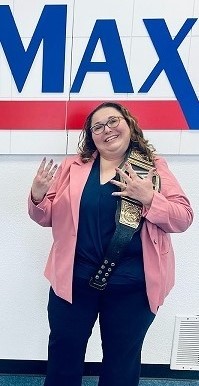 So, soon after that doctor's appointment and meeting with my family, I made the decision to live a healthier life for myself so that I could continue to be around for my family. I first began focusing on healthier meal choices. I meal prepped every week, particularly watching what I eat and learning to adapt to portion control. Then, I stepped up my game and joined several social media groups that encouraged healthy living by focusing on high protein, low carb food choices. It was my goal to intake 100 grams of protein and less than 50 grams of carbs while drinking 80 ounces of water each day. I also wanted to be more consistent with staying active, working out, and getting more than 10,000 steps in my day.
I couldn't have done this without the love and support from everyone along my journey – from my family and from my coworkers. Throughout the year, the Company hosts challenges that test us in a different health and wellness areas, like physical, nutritional, and mental health. I am very competitive, and I love all the helpful tips and to see the journey others are going through when we have these challenges. It is all very inspiring and help me stay motivated to keep going every day. Since I started my health and fitness journey last summer, I have lost more than 70 pounds in just 10 months. This Women's Health & Fitness Day, I encourage you to take control of your life. Take it from me, I feel so much better physically and mentally, and I know you will, too!