At the TMX Finance Family of Companies, women are leading the way. They're mothers, mentors, military veterans, community volunteers, and operators. Our women are leaders.
Read all the interviews we held in our Women of the 20th blog series to learn how they each became the leaders they are today.
---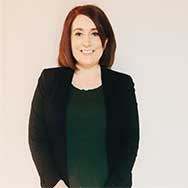 What has been one of your most empowering moments at the TMX Finance Family of Companies?
One of my most empowering moments with the TMX Finance Family of Companies was when I was asked to become a certified trainer for the Company. Being instrumental in a new hire's training is very empowering. I help ensure they are starting their career with the Company on the right path. Also, I was recently asked to participate in the Team Up Program and work as a mentor to a Store Manager who is a rising star. Knowing that I am able to influence someone's career and time with the Company is extremely motivating. It's a great feeling to know I make a difference every day in people's lives.
How has your time at the TMX Finance Family of Companies been special?
My time has been special for many reasons. It has allowed me to have a successful career and provide for my 2 children as a single mother. It has given me so much knowledge and life experiences. It has allowed me to travel and relocate to two different cities. Most importantly, it has allowed me to meet and work with some amazing leaders! I have peers all over the country and I have met some amazing people.
What advice would you give to someone starting their career journey with our Company?
Get ready to be rewarded! This Company has amazing opportunities to those who are ready to work hard, give their all, and excel at what they do. I have personally seen numerous promotions from many of the people that I have worked with during my time here. It's very motivating to see people excel and receive recognition for their achievements! We are a Company that hires only the best.
What is your biggest passion?
My biggest passion is teaching others. It means the world to me to see others learn from the knowledge that I can share. I have knowledge and experience, so why not share it with others? If I can change just one person's day, that means I have done my job well. Being able to work with someone to teach and guide them so that they can achieve their career goals is what makes my day. Seeing someone start out as a Customer Service Representative and watch them climb the career ladder to General Manager is what makes it all worth it.
Who do you think has had the largest influence on the person you are today?
I have had many influential leaders in my career. I can't name just one person because I feel all of them have helped influence who I am today in different ways. But If I had to pick one, I would say that my very first manager, who took a chance on hiring me at the age of 17 is probably the one whom I look up to the most. She guided me down the path that helped me become the leader I am today.
Is there anything else we should know about your journey to success?
Work hard, stay motivated and you will receive the results you worked so hard to achieve.