Submitted by: Caitlin Buttimer, Human Capital Operations Manager
To start the day, our fearless leader, Lindsey Reed Smith announced the official uniting of what has become the Human Capital Department. This action packed team is composed of Talent Management, Talent Acquisition, Human Resources, HRIS, and the Training team. Lindsey went on to explain the purpose of this newly aligned group and outlined some of the goals we will continue to work towards over the next few years. In the past, some of our groups have duplicated efforts, but now that we have realigned, we are working to refine and streamline processes. We are focused on bringing our strengths together to work as one solid unit! Some key trends on our radar are Otto's Big Rocks, Company Culture and continuing to be Talent Obsessed.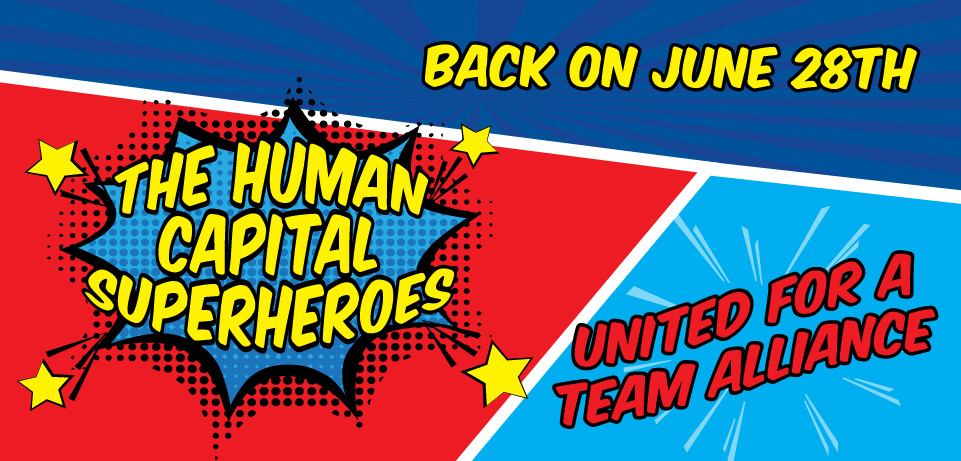 After the introduction, we were graced by the presence of Otto Bielss; our President! Otto talked, listened to us, and answered questions for an hour and a half. We are all very thankful to have a leader that is willing to take time out of his busy schedule to connect with us as a team. During our meeting we asked about a wide variety of topics, including but not limited to: Otto's being named a Top 30 John C. Maxwell Transformational Leadership Award Finalist, what the future looks like for the Company as a whole, and some of the different initiatives that are growing and improving such as the TitleMax App and Personal Loans. Truthfully, Otto's stage presence is a super power of its own! He is clear and to the point with his ideas and he gives honest answers.
The next part of the day was my favorite—breakout sessions and presentations! Since joining forces, this was one of the first opportunities we have had to come together and teach other parts of the team what everyone does day in and day out. The structure of the afternoon and getting to attend multiple breakout sessions was so much fun. We were encouraged to attend sessions that were not directly in line with our daily duties:
Cat Hudson and Janie Ginn led an informational session about the TMX Wellness Program. They got us all pumped up about a new super interactive healthcare app and the bi-monthly Benefits newsletter which will be packed with wellness tips, workout jams, and healthy recipes! Very exciting things to come!
Ashley Snider and Heather Sueirro presented a session on TMX Project SERV. If you didn't already know, this stands for Securing Employment for Respected Veterans. Ashley and Heather broke down the 3 "R's" of TMX Project SERV: Regard, Recruit and Retain. They also highlighted the importance of recruiting from the Veteran talent pool, as they have many strengths that translate well into our line of work!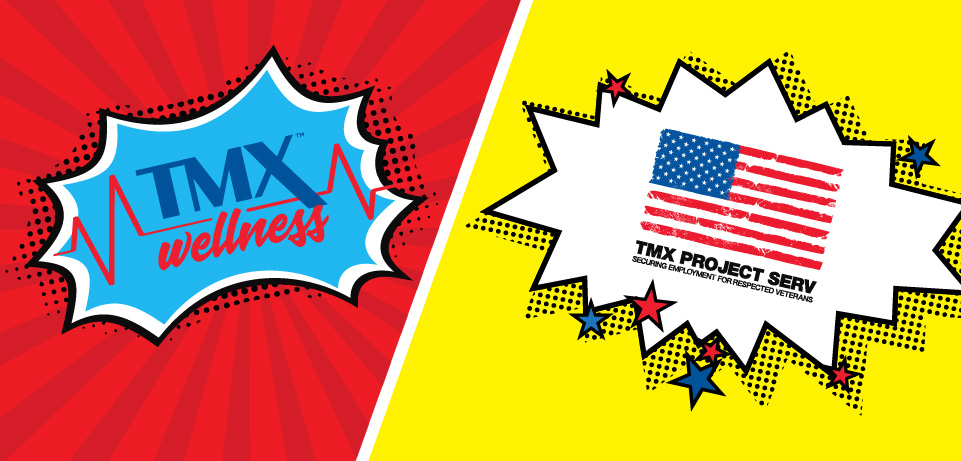 The next session I attended was presented by Jenn Roelle and Kim McGinnis. These ladies told us all about the day to day duties of Human Resources. From the employee hotline, to the HR inbox, to the collaborations they have with the Benefits and Payroll teams. HR does a lot for all employees and they are working on some exciting new initiatives to better Employee Relations across the board!
To wrap up the breakout sessions I heard about the ins and outs of HRIS and People Analytics. Karl Grotheer, James Hartridge and James Jenkins had the clever idea to write out fun facts about HRIS. As a small group we took turns bobbing for rubber ducks with numbers on the bottom that correlated with these fun facts. HRIS are systems experts who provide data to many different teams in the Company. They work hard to pull reports and run audits to ensure our HR systems are functioning as they should be!
Although I did not attend the Talent Management & Training presentation covered by Daria Levin, Olivia Bass and Sabrae Ragsdale I have no doubt they knocked it out of the park. I have the pleasure of working with these ladies on a regular basis. It is always inspiring to see how hard they work to better our team members professionally through training and career development programs.
The other session I missed out on was the Strategic Recruitment session hosted by Kristen DuBose and Heather Sueirro. This one looked and sounded fun. They had a buzzer and big game board! Not surprising since Kristen and Heather make every topic fun, especially ones they are so passionate about which are recruiting and retaining top talent! #TalentObsessed
After the breakout sessions were over we had two very informational presentations. Jennifer Barrett and Max Keil gave us a full run down of the Product & Initiative Spotlight. Max did a great job outlining the products that we offer as a Company, and took the time to explain how the products can differ state to state. This was a great way for our team to gain more insight into how we operate as a Company, and to learn more about what our field counterparts work with on a daily basis.
Our final presentation for the day was a guest visitor, Carly Hallman, Director of Marketing, who stopped by to talk about "Transforming TMX Marketing". Carly gave us some background on the marketing department and ran through examples of some of the older marketing tactics. Then she explained how her and her team have been changing the game of TMX Marketing. As a department, they have merged digital and traditional marketing and they work towards doing more with less. This team goes above and beyond to connect with not only our team members, but with our customers too! One of the goals is building relationships in order to improve the team member and customer experience.
Overall, this day was power-packed with knowledge. Everyone who presented did a great job, and I couldn't be more proud to call these people my co-workers 🙂 My biggest take-away from the meeting was this: The Human Capital Department is here to serve you; from potential candidates to tenured employees, our team is taking strides to make your experience the BEST one possible! With passion and collaboration, we will continue to work day in and day out to make that happen!