At the TMX Finance® Family of Companies, women are leading the way. They're mothers, mentors, military veterans, community volunteers, and operators. Our women are leaders.
Read all the interviews we held in our Women of the 20th blog series to learn how they each became the leaders they are today.
Tell us about your tenure with the Company, including promotions and moves, and provide a brief description of your current role.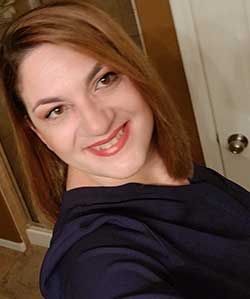 "I started my career as a General Manager with the TMX Finance® Family of Companies in 2012. When I was offered the position of Business Service Manager in 2017, I was nervous since all I had known was working in a store. After a year of success, I was then promoted to Service Delivery Manager. Going from working the front of the business to the back of the business has been an exciting and fulfilling ride. I've gotten to see how the business truly operates in different departments. I have learned so much. In my current role as Senior Manager of Customer Service and Store Support, I lead my team in the Contact Center to provide excellent customer service daily when it comes to current and potential customers who need our help. For my team who helps our employees in the stores (BSG/Customer Service), we make sure they are always taken care of, so they can assist their customers."
Thinking of where you are now, how has the Company supported you throughout your career journey? (Alternatively, is there a person, group of people, program, or a resource that has helped you along the way?)
"If it was not for my field leadership, I would not be where I am now. They have helped my continued learning and have made a difference in my role today."
What has made your time with the Company special or impactful to you?
"The people! The people I have worked with at the TMX Finance® Family of Companies have been great and supportive in everything I do."
Knowing what you know now, what advice would you give to yourself when you started with the Company?
"The advice I would give myself would be don't be afraid to take on challenges. If you don't take on challenges, you will never know what you can accomplish. I see the challenges as great experiences. My job is challenging, but I know—with a smile on my face—that this makes me a stronger person. I'm glad I faced the challenges that have come in front of me. I feel by doing so, I have grown a lot—professionally and personally—in the Company."
Is there anything else we should know about your journey to success?
"Don't be nervous to do or try something new. Always challenge yourself. Hard work and being positive will always pay off."