Submitted by: Hanh Vo, Manager of Investor Relations & Financial Reporting
Last month, our world turned upside down. As the coronavirus (COVID-19) spread like wildfire throughout America, states began shutting down. Everyone was on lockdown; we still are. This worldwide pandemic has affected everyone in some way, whether it be losing a job, a loved one battling the disease, or finding essentials scarce on grocery store shelves.
As the situation changed, so did the Centers for Disease Control's recommendations. First, it was simply wash your hands, practice shielding coughs and sneezes, and clean and disinfect surfaces frequently to prevent the spread of illnesses like the coronavirus. As weeks progressed, the recommendations increased. The CDC began recommending no gatherings larger than 10 people, maintaining a distance of six feet between yourself and others, and staying home except venturing out for essential needs. Now, the CDC encourages even smaller gathering numbers, strict social distancing policies, and wearing a face cover to limit spreading germs. It's safe to say mass hysteria had settled in. Within days, any type of face cover became hard to find or nonexistent and stores were seeing no replenishments any time soon. Supply is low, but demand is incredibly high.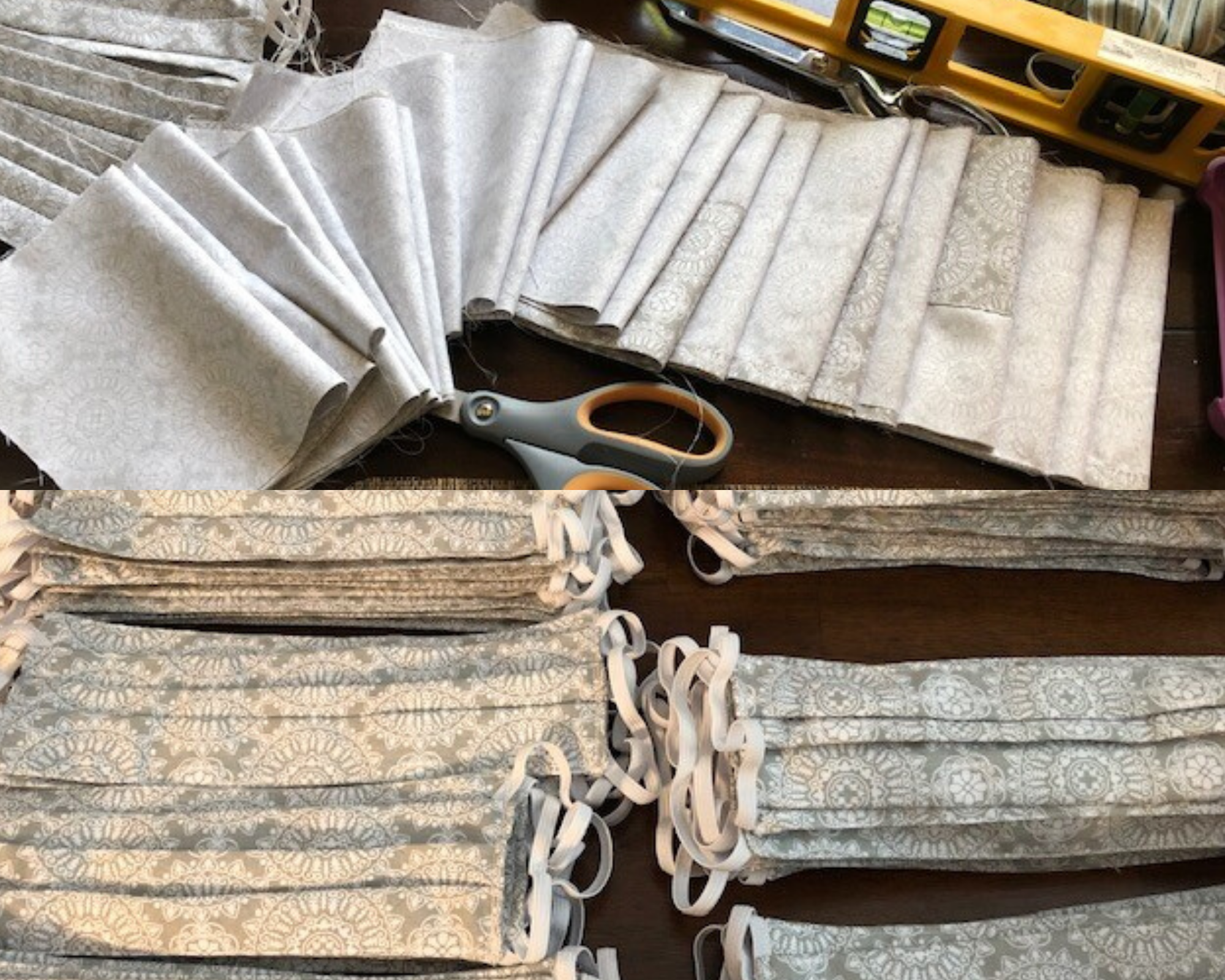 I thought: how do I protect myself and my family if we can't find face covers? With a dying need for normalcy, I had to do something. I dusted off my old Singer sewing machine and got to work. I researched everything on how to make a homemade mask: the dimensions, how thick it needed to be for effectiveness, and the supplies I'd need. Luckily, these things were easily found around my house.
In just a few weeks, I had sewn more than 150 homemade face covers for families, friends, and my community. I gave some to my sister, a local Savannah nurse practitioner. Since covers were in short supply, she passed them out to her patients that came in without one. I gave some to my brother-in-law, who works for a local manufacturer, to pass out to his co-workers in order to protect themselves. I've even mailed some to my family members across the country and some to my #TMXFamily, too.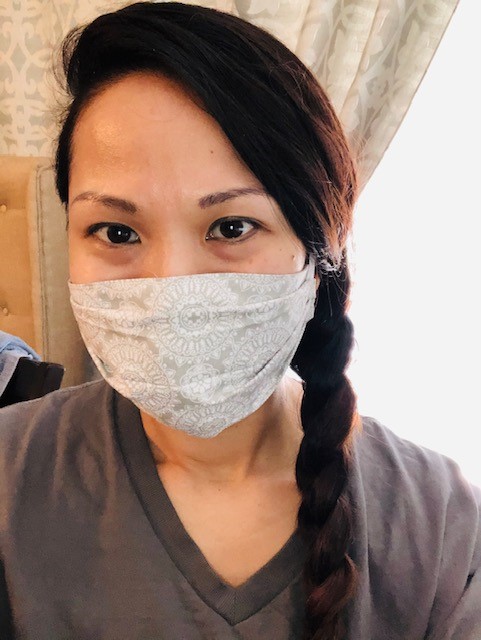 I share the same feelings as many Americans: I realize the impact this virus can cause and the importance of protecting ourselves from it. But I do crave normalcy. I want to go out to eat again with my family. I hope for the day I can go to the grocery store and find stocked toilet paper and disinfecting spray. I miss my work family.
We can all do our part; we can hold on a little longer. We may be isolated right now, but we're not alone.