At the TMX Finance® Family of Companies, women are leading the way. They're mothers, mentors, military veterans, community volunteers, and operators. Our women are leaders.
Read all the interviews we held in our Women of the 20th blog series to learn how they each became the leaders they are today.
Tell us about your journey with the Company?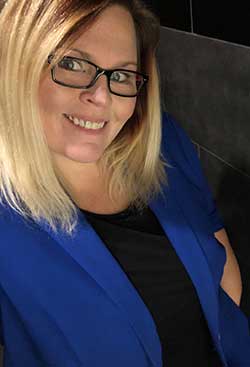 "I currently serve as a Financial Systems Manager for the TMX Finance® Family of Companies. Our department manages a wide range of projects and systems that integrate with and impact the core accounting systems, including our loan/pawn management systems and reporting tools. I joined the Company as a Senior Accountant in July 2014. The TMX Finance® Family of Companies has provided me the opportunity to grow professionally and serve the Company in multiple roles, including Revenue Accounting Manager, GL Accounting Manager and Cash Accounting Manager, prior to joining the Financial Systems team."
What is a little-known fact about you? (skill, award, experience, talent, etc.)
"I was originally dead set on practicing law and even enrolled in a paralegal program in college. Accounting was the last thing I ever considered. In 2000, I was a struggling single mom who had just been laid off three months after moving to Dallas for an employment opportunity. I took a temporary position as a financial assistant while the Company interviewed full-time candidates. I was also looking for a permanent position elsewhere. After two months, the CFO of that company offered me the permanent position as his financial assistant. While I had no interest in accounting or the educational background, I took the opportunity but with hesitation. I asked him why he would offer me the position over someone who has the background and education. He said he loved my passion and pride in my work along with my desire to learn and grow. He taught me the technical skills needed to do the job, but the passion and determination was something that could not be taught. Little did I know, I would come to realize how much I would grow to love it! If I had said no to his offer and not taken the chance, I have no clue where I would be today. "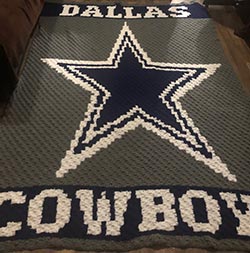 While I spend my days as an accountant and business analyst, I spend my evenings and free time crocheting and cross stitching. My proudest project is a king-size Dallas Cowboys afghan!"
What has been one of your most empowering moments at the TMX Finance® Family of Companies?
"It is difficult to pick any one moment. The truth is, my entire career with the TMX Finance® Family of Companies has been empowering in various ways. The most memorable has been the Executive Leadership team's support, and their belief in me to not only achieve the Company's goals, but also the professional goals I set for myself. In 2014, Julie Torkelson, currently our CFO, asked what my "dream position" would be. I expressed my goal was to work as a business analyst with a focus on financial systems. I have a passion for technology and developing new business processes to gain efficiencies. The Company gave me the opportunity to use my accounting knowledge and my passion for technology. Each promotion and new role were a steppingstone needed to grow and gain the knowledge and skills to become a Financial Systems Manager."
What has made your time with the Company special or impactful to you?
"The culture! As individuals we spend so much of our lives at work. It is important that we not only love what we do BUT enjoy the environment and the people we are surrounded by. I genuinely love what I do . The people, the connections, and the environment are what keep me coming to work every day. The TMX Finance® Family of Companies promotes a culture of passion for work AND for people."
Knowing what you know now, what advice would you give to yourself when you started with the Company?
"Always take a step back and think big picture. Sometimes we get buried in the details and overlook the obvious. Practice Active Listening, including the three A's – Attention, Attitude, and Adjustment."