Submitted by: Omar Bustios, District Director of Operations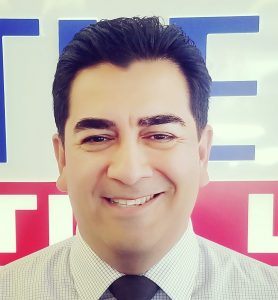 I am an immigrant from South America whose love for and success in sports earned me a scholarship to come to the United States in my late teens. I fell in love with the American way– met a beautiful person, whom I married, and still live happily with along with my three kids. I am a hard working individual who understands the sacrifice needed at home in order to be successful at work, yet in pursuit of the ultimate goal, which is to be successful at home. I take pride in having a positive impact on people by building their character and helping them to be successful. I look forward to a great career with TitleMax!
The desire to provide for my family has been a key driver in my life and in my career. I want to provide the absolute best for them while showing them that hard work does pay off in the end. I want my kids to understand what it takes to be happy and successful at the same time. I look forward to improving lives, starting with my family members, and then my team members which are an extension of my family.
Adversity is part of life and certainly part of any business. Surrounding myself with great people has helped me excel in my career. We now call that philosophy being "Talent Obsessed". I am self-motivated and performance driven. I project the same to my team and expect them to drive towards a common goal, "#1 always"! I have gone through tough times, but managed to come out on top by focusing on what I CAN do rather than what I can't do. Si Se Puede!