Submitted by: Dora McCallay, Front Desk Coordinator II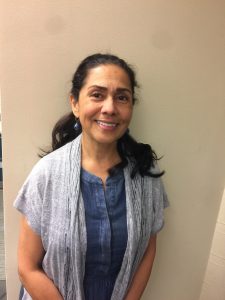 I'm passionate about my family, my heritage, all people, and Texas, but most of all I am passionate about the people I work with and the work I do. I have had the experience of working many different jobs, from a radio disc jockey to a project manager for a construction company. I am always open to expanding my knowledge base and going out of my comfort zone. The only competitiveness that I desire is with my own self and I cheer on the person next to me! I have been fortunate to have supervisors that have given me the opportunity to flex that muscle. I am allowed to be challenged, fail, and get back up and succeed at whatever part I contribute to this Company. This may not be the only company that I will ever work for, but it is one of the best and I am proud to be a part of the TMX Finance Family.
The adversity in the positions that I have worked in have given me the knowledge to step it up. The communication has been part of my incentive and drives me to do better. When I was at crossroads with my career, I spoke to my management and let them know I wanted to stay with the Company to learn as much as I could and give back. My manager listened and a week later I was working in a different department. I knew then, that by speaking up, I had control of the possibilities and my manager was in control of making it possible.
Change is pretty common in this Company, but for the most part in my experience here, I've usually had control by either proactively requesting the change or being asked if I was interested. I did eventually experience being moved to a different position that is fast-paced and high maintenance. This was very challenging in the beginning, but it made me dig in my heels even more and I gave it all I had so I could learn as much as possible in a short time. My drive has helped me in my lowest and highest points with the Company. I never give up and I give it all I've got!