Submitted by: Melyssia Santiago, Regional Director of Operations, Region 5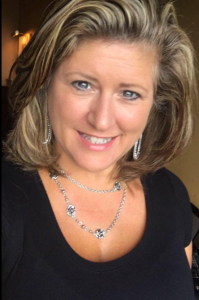 I am the oldest of four children and was raised by an incredibly strong and dedicated mother. She taught us that you should be positive, enthusiastic, and always exhibit a can-do attitude because the only one that can hold you back is YOU! Because of my mother, I firmly believe that you have to visualize what you want and take the necessary steps to go after that goal.
I began my career with the Company as a General Manager ("GM") at TitleMax, and after successfully growing three stores within a year and a half, I was promoted to District Director of Operations ("DDO"). The day I introduced myself to my new team of GMs, I proclaimed that my goals were to take the district to a new level AND to be promoted to Regional Director of Operations ("RDO") within two years. We worked HARD that year! Shout out to District 39 who was such a dedicated district and worked every day to MAKE IT HAPPEN! Within 18 months, the District had flourished and two years to the month, I was promoted to RDO of Division 2.
Those two years as a DDO weren't easy. I found out I had uterine cancer and that it was in an accelerated stage. As scary as that diagnosis was, I could not let it defeat me or change my goals. I attacked my operation in five weeks that should have had me out of the game for eight weeks. I completed six weeks of daily radiation treatments and did not miss a SINGLE day of work. This was the biggest challenge of my life, and I am so proud to have not only survived, but to have THRIVED.
There is no doubt in my mind that a positive, can-do attitude is required to be successful and that a passion for internal and external customer service and relationship-building is a must. Build rapport, treat everyone with respect and genuine interest, and there is NOTHING you cannot accomplish!