Submitted by: Savannah Kitchens, General Manager, Region 15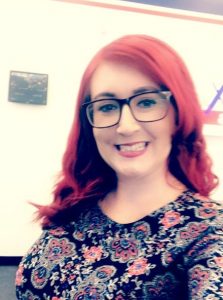 I am a single mother of two young girls. I've had three jobs my whole life and have excelled in each, but it wasn't until I started with this Company five and half years ago that I imagined I could be financially stable and afford a great life for myself and for my children as their sole breadwinner. I am also able to show my daughters that you can be a woman in a position of leadership.
TitleMax has provided me the opportunity and motivation to further pursue my education, and after having been out of school for over 10 years, I finally went back to college last year and have been able to maintain a 4.0 GPA!  I am so grateful for this opportunity and all of those I have received since starting my career with TitleMax in 2012.
I love to help others – my customers and my team. My Store Manager is a young single mother herself and has said I've been an inspiration to her. After hearing my career story, she has become motivated and determined to grow with the Company and is on the right track to becoming a future General Manager.  In turn, her drive motivates me to continue to beat the odds and show others that anything is possible with hard work and determination.
In 2014, I was asked to take over a new, high-volume location in Waco, TX while I was eight months pregnant at the time. I knew it would be extremely challenging, but I also knew that it would be an amazing opportunity. I moved two hours away, knowing that I would not have help from friends or family, took on the challenge, and conquered it! Since that time I have grown so much as a General Manager and as a person, and have been asked to take on another high-volume location in Tyler, TX. Most people assume that a single mother struggles financially, but I have risen above that stereotype and have become a role model for other young mothers who feel it's impossible to have a successful career and be financially secure.
I was raised to work hard for what you want and to never depend on others for your own success. That's why I've been able to succeed and run a large-volume store and provide a great life for my two daughters, which I never would have dreamed of prior to joining the Company five years ago.