Submitted by: Lisa Nicole White, General Manager
Black History Month is a time of reflection, appreciation, education, and celebration! The TMX Finance® Family of Companies is proud to honor and share the contributions of African Americans throughout history, including our own Black Team Members who've made history in our communities and throughout our business. We invite you to learn about what Black History Month has meant to our Team Members throughout the years in our annual blog series.
Atlanta resident and General Manager Lisa Nicole White has a message for the next generation of Black leaders seeking to make an impact: "Learn your history and continue to teach others what was never taught to us by the education system." Keep reading to learn what Black History Month means to her and how you can celebrate through intentional education.
For me, Black History Month is a time to reflect on the many contributions that African Americans have made throughout the history of America. Many have perished without proper knowledge of these contributions, including Black people, so it's critical to take the time to expand what we know of American history. One way I educate myself and celebrate Black History is to visit the rich historical sites throughout Atlanta, including the King Center on Auburn Avenue, which has become an annual tradition for my family.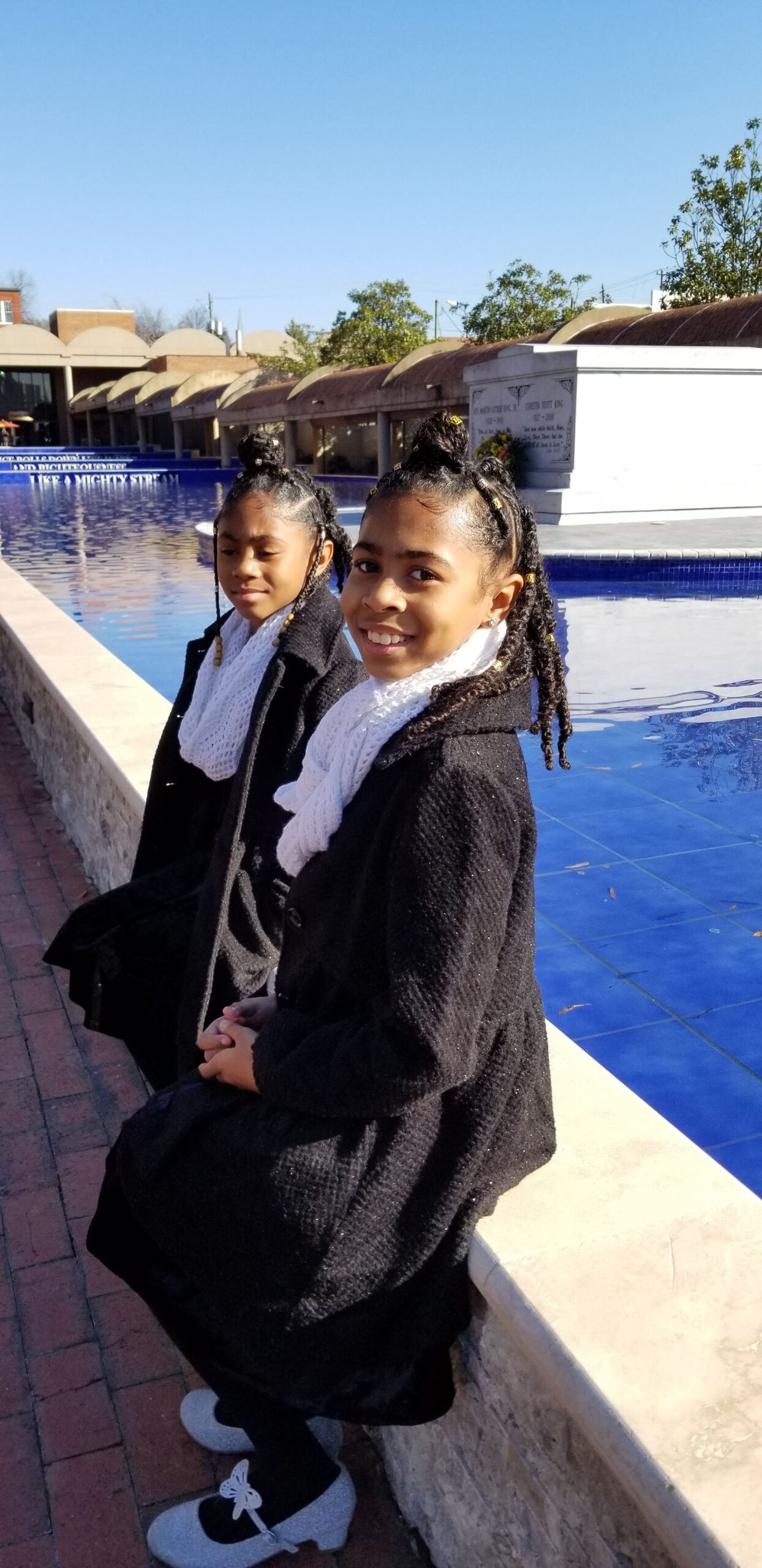 Through intentional and continuous education, you can unlock the "through line" to what makes our society what it is today. A piece of history I love to share is that of Marcus Garvey and the Black Star Line. Created in 1919 by Garvey's United Negro Improvement Association, the Black Star Line was conceptualized to be a fleet of ships that would push goods across the African Diaspora, eventually transporting emigrants to Africa. The goal of the steamship line was to encourage Black self-determination and economic independence as well as foster the growth of a self-reliant global Black economy.1 This moment in history is important for me to teach my children so they know how vital entrepreneurship is for our communities' progression and economic power.
Along with our annual trips and constant learning, my family celebrates our Black heritage by supporting B.O.B. (Black-Owned Businesses), consciously supporting those that contribute directly to the community. We've also transitioned to celebrating Juneteenth instead of the 4th of July, which allows for more connection to our roots and the role our ancestors have played in building a thriving America.
Honoring our history of resilience is part of my everyday heritage and culture! Celebrating culture at the TMX Finance® Family of Companies is important because honoring the many faces that make up our organizations' backbone can only strengthen the relationships with our co-workers and customers. Knowing that our culture is celebrated in the place I bring my daily passion to win is a plus.
If you're wondering how you can celebrate Black heritage during this month and throughout the year, you'll find it easy to be intentional about adding parts of our shared culture like music, food, businesses, and media to your day to day. Here are a few of my favorites:
Listen to "Caravan of Love" by Isley-Jasper-Isley, which speaks to Brotherhood and Sisterhood of our culture. I start morning meetings with my team each day with this song to set a tone of positivity, allowing us to give customers a sense of peace and togetherness.
Watch "Women of the Movement," a miniseries that shows the bravery of a mother, Mamie Till-Mobley, wanting to get justice for her son, Emmett Till. Her resilience, class, and bravery never compromised amongst all the hate she received for pursuing justice.
Learn about our sports legends like Deion Sanders, who's had a great influence in my life. He is a great athlete, father figure, and God-fearing man that influences many young people through coaching football at an HBCU (Historically Black Colleges & Universities). He helps break barriers for phenomenal Black athletes to play at HBCU versus PWI (Predominately White Institutions).
Support, promote, and highlight Black-Owned Businesses! If you're fortunate enough to be in the Atlanta area, some of my favorites are The Afrocentric Network, Hattie Marie's BBQ, Slutty Vegan, Big Dave's Cheesesteaks, The Cycle Gang, Local Green Atlanta, Sublime Donuts, Bankhead Seafood, and Breakfast at Barneys.
Consider donating to, supporting, or volunteering with Black-owned non-profits who aim to support community development. Girls of Excellence (GOE) is an organization that mentors elementary to high school age high-risk girls which delivers guidance on healing and building self-esteem while providing direction and resources to a higher education or entrepreneurship.
Learning about Black History is not exclusive to February! Be intentional about learning our rich and captivating history, a history of resilience that has been handed down from generation to generation. You may be surprised at what you learn.