Submitted by: Jose De Leon, District Director of Operations
In 2014, I went into a local sandwich shop in San Antonio, TX. If you asked me today, I would tell you I never thought my craving for a sandwich would change my entire future. After paying for my sandwich, I headed to my car and a sign caught my eye. It read "$2,000, $3,000, $5,000." At the time, I needed $2,500 to pay off some tickets in order to renew my driver's license, and the job I was applying for required me to have a valid one; I was stuck with no options.
I had gone to my bank of 10 years, and they could not help me with the money I needed. After losing almost all hope, I walked into my local TitleMax® store. The minute I stepped through the door, the gentleman stood up from behind the desk and came around to the front of the store to greet me. After talking for a bit about the title loan process and asking a few questions, I told him I would be back the next day since I didn't have my car title with me at the moment. Then, I went to another title loan business to compare my options. The initial experience between TitleMax® and this competitor was night and day. I knew immediately I was in the wrong place. I did not feel the same warm welcoming I had at TitleMax® and felt like I was bothering this competitor with my business. I walked out and went back to TitleMax® the next day.
TitleMax® was able to get me the help I needed to pay for my outstanding tickets, reinstate my driver's license, and start my new job. One day I went to the store to make a payment and when I walked in, I saw a familiar face: the wife of a friend of mine that was now the General Manager of my local TitleMax®. We talked and caught up, then she told me TitleMax® was hiring and I thought it could be a good fit for me considering my background. So, I took the leap of faith after paying off my loan. I applied and after a few interviews, I was hired! I started my career with the TMX Finance® Family of Companies on May 21, 2015 and have never looked back!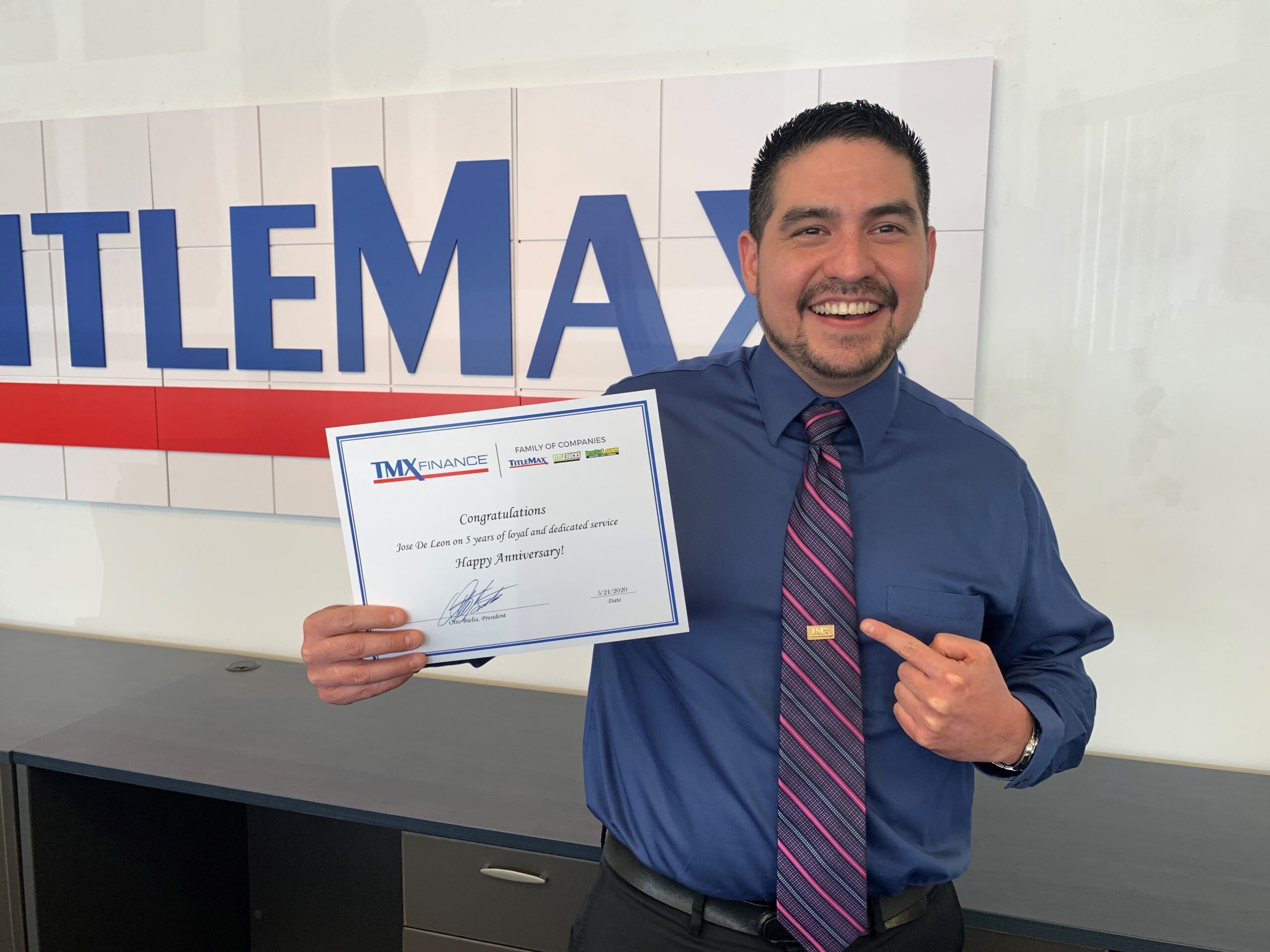 After my training period and because of my employment background, I was placed as a General Manager at one of the smallest (at the time) stores in the District. After a few years of hard work and determination, the leaders of the Company entrusted me to oversee one of the largest TitleMax® stores in the Company! In return, I trusted the personal and professional development process the Company had in place and continued to grow and learn while investing in myself and my team.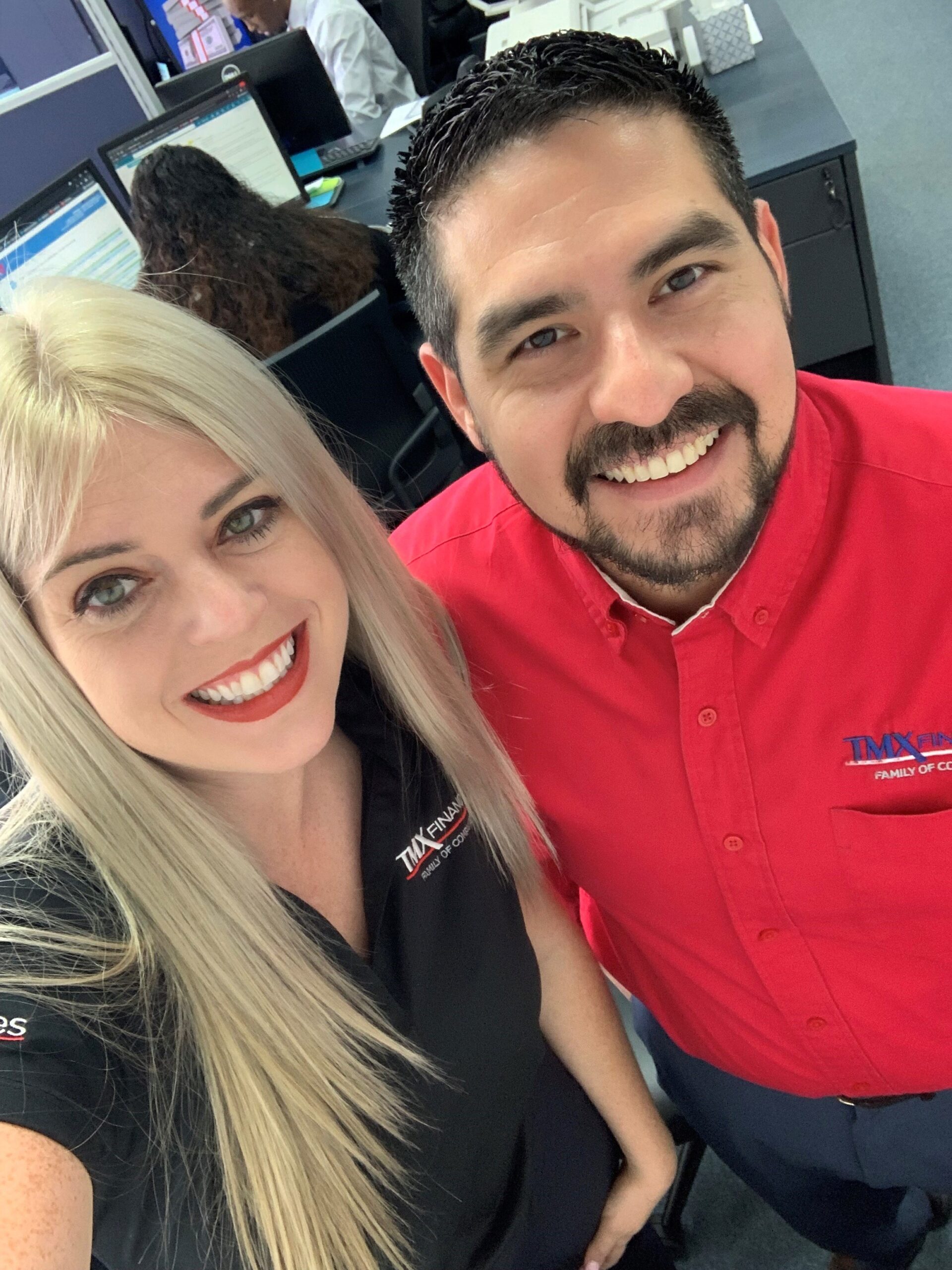 Fast forward to now, and believe me when I say, the process works! I am now running my own District in New Mexico, guiding and teaching the Company's next future leaders! I look back at where I started – as a customer with TitleMax® – and I can't help but just feel blessed that I was able to find my career and my home in one place from the start. I know if I was able to get to this point in my career, anyone can. I am not the smartest or the most talented person working for TitleMax®, but hard work, the leadership, and trust of others got me here – to a place where I love to work. Now, it's my turn to bring the people around me the same success.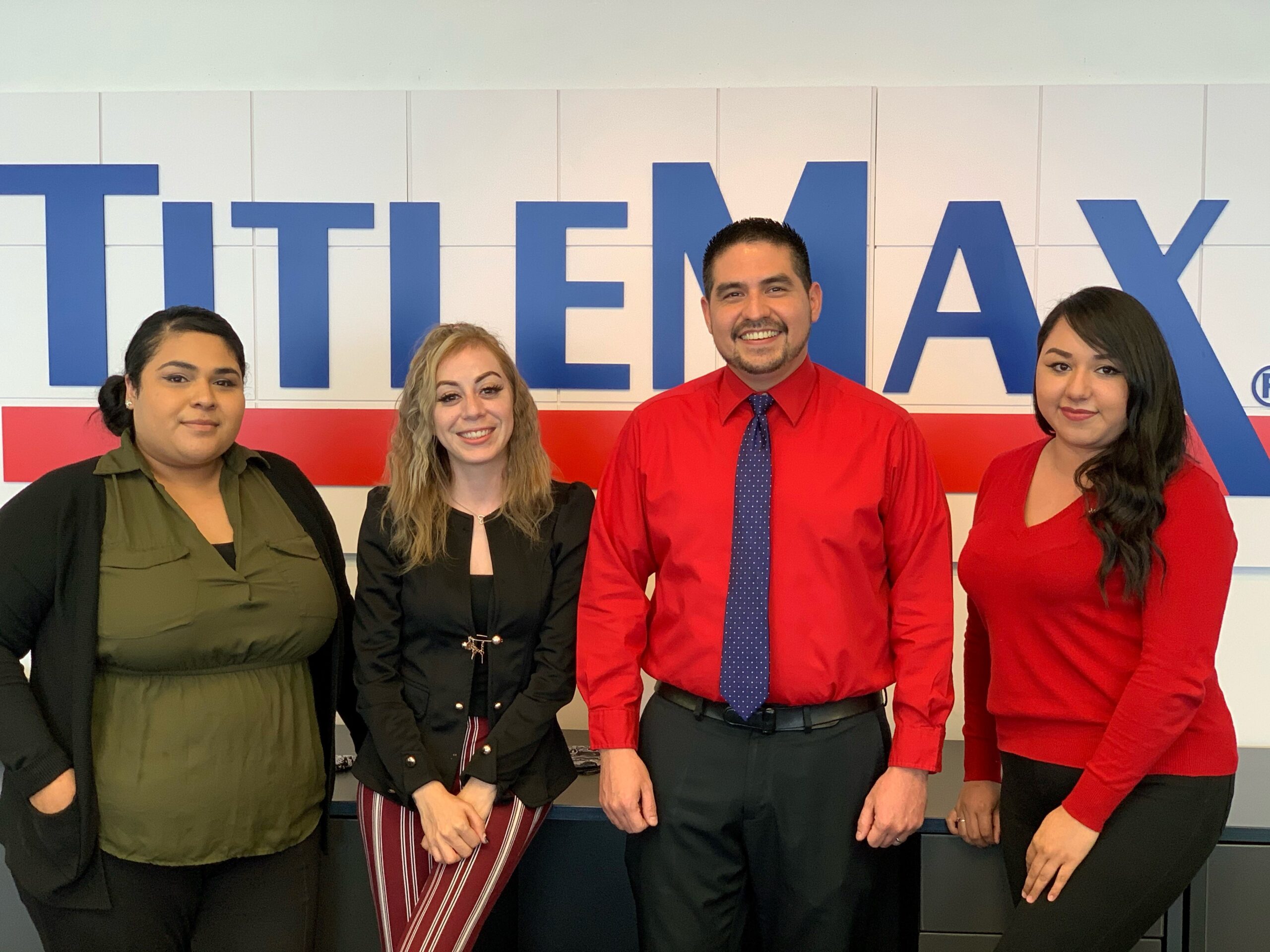 The best piece of advice I could give is to stay focused on our mission – to help people. Everyone who steps through our doors needs help; that's why they're there and that's why I stepped into TitleMax® all those years ago. Focus on "the door." I started to see real success when I stopped worrying about my paycheck and started worrying about who walks through my store's door. Our mission of helping people, doesn't just mean our customers. You should genuinely care for your team's development and their success, too. As a leader, my goal is for my Team Members to be better than I ever was. If you take care of your team, they will take care of your customers. Customers can choose to do business anywhere – I had the choice – but customers decide to come to us for a reason, and we have to show them our world-class service and integrity to reassure them they made the right decision. My last piece of advice would be to help yourself, too. Again, our mission of helping people means everyone. The Company has personal and professional development programs as well as reward and recognition programs to help you sculpt your career path and highlight your hard work.
If you have the passion and desire to succeed, the TMX Finance® Family of Companies WILL see that and WILL reward you. I feel like I have just scratched the surface of my career with the TMX Finance® Family of Companies, and I know there is so much more to come. I can't wait to see all of the TMX Family at "The Summit!"