Submitted by: Soraya Hiarmes, General Manager
I was raised in a Lebanese and Mexican household with three brothers. Growing up, I felt suppressed and was told how women should act and what we can and cannot do. But since I am stubborn, outspoken, and strong-willed, I proved, not only to myself but to others, that the expectations the world has for women are not always right. By sharing a few of my accomplishments while working at the TMX Finance® Family of Companies, maybe I can inspire other women, girls, and -most importantly -my daughter to take action, work hard for what they want, keep their heads up, and never let anyone tell them they can't do something because of their gender. My wish is to empower those who haven't found their voice or power, for little girls who don't have a role model for inspiration, and for those afraid of failure.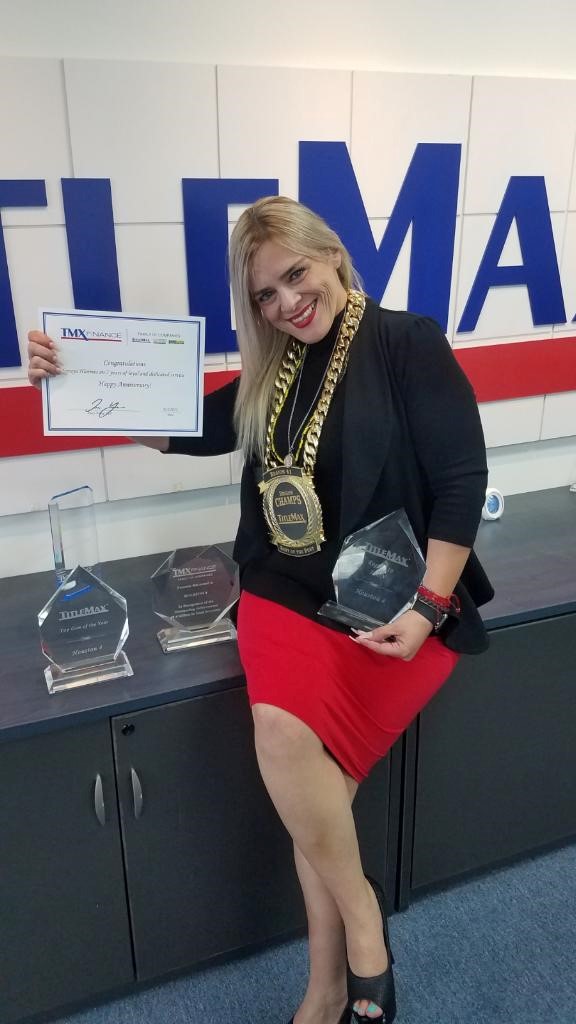 I began my career with TitleMax®, a brand of the TMX Finance® Family of Companies, in September 2014 as a Customer Service Representative (CSR). Since then, I have played many roles within the Company, like developing and training new or existing Team Members from CSR to General Manager (GM) positions and helping other stores with different strategies for their day-to-day operations. Company leadership saw my hard work and I was promoted up the ladder quickly.
At one point in my career, The Company asked that we create a Vision Board with three of our life goals. I jotted down several goals that fit into financial growth, career growth, and mental growth categories. Although all of the goals I wrote down were important, to me, losing weight was at the top of my list. Throughout my life, my weight had been a constant struggle that took a toll not only on my physical health, but on my mental health. I remember weighing myself for this project and the scale showing me at 480lbs. I felt my whole world crashing down with a mixture of anger, disappointment and disbelief. The Company and our VP at the time saw the potential in me and gave me the opportunity to become a GM not knowing that with this promotion they were giving me the motivation and financial opportunity to begin my weight loss journey. I call it the catalyst to the improvement of my overall life. With the new job came new responsibilities and a sense of needing to "level up" my personal life. So, I joined the gym, dieted, and lost 140lbs in seven months! This accomplishment helped me solidify the decision to get gastric bypass surgery, which then allowed me to lose a total of 325lbs combined! Although I lost more than half my weight, I became twice the woman mentally and spiritually.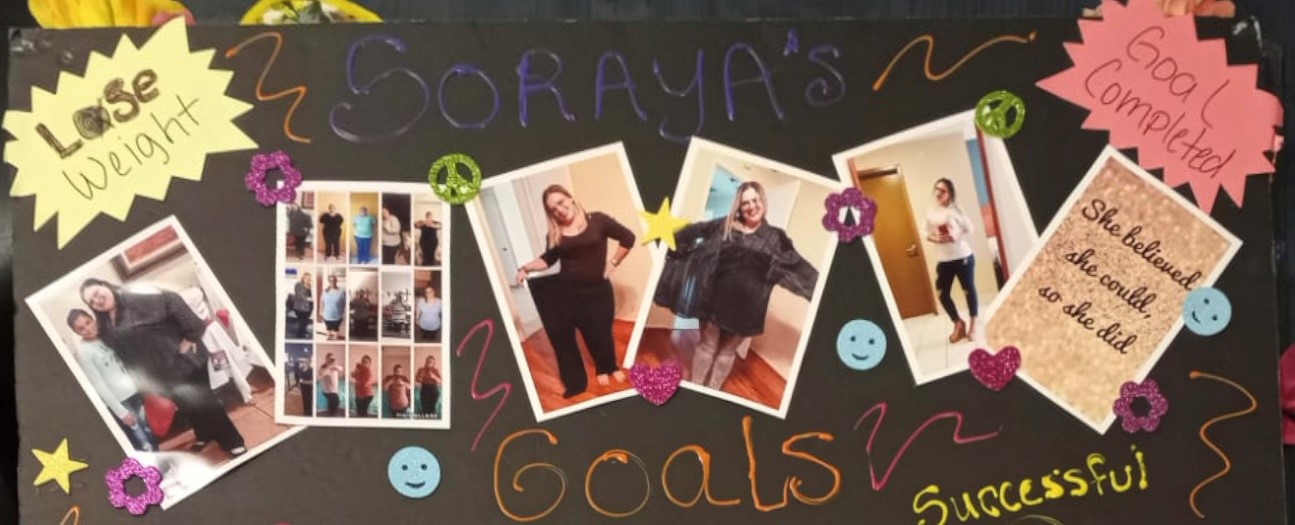 I have accomplished more life goals that I thought would be possible in the seven years that I have been with the TMX Finance® Family of Companies. Not only was I able to purchase my first vehicle from a dealership, but – most importantly – I have been able to be a good role model for my daughter and be there for her, all while building a successful career for myself. In 2017, I put in to transfer to one of our store's in Houston to be the store's Store Manager (SM), even though that meant stepping down as the GM of my own store at the time. I knew  as an SM with the Houston store's GM Cindy Sims – being the two empowered women we are – we would make a dynamic duo. Cindy was one of my first trainees while at another store and having seen her potential first-hand, I told management with certainty that they would see great growth having us both in the same Houston store. As a team, we were able to break goals and set goals for the Company while creating an incredibly high performing store. We were given several awards, praised with recognition, and made history with the Company. Although I was very comfortable in my position, all good things must come to an end. During this time in my life, I hit a point of stagnancy, which filled me with doubt and sadness. I began thinking that maybe it was time to come back home to my roots and  surround myself with family.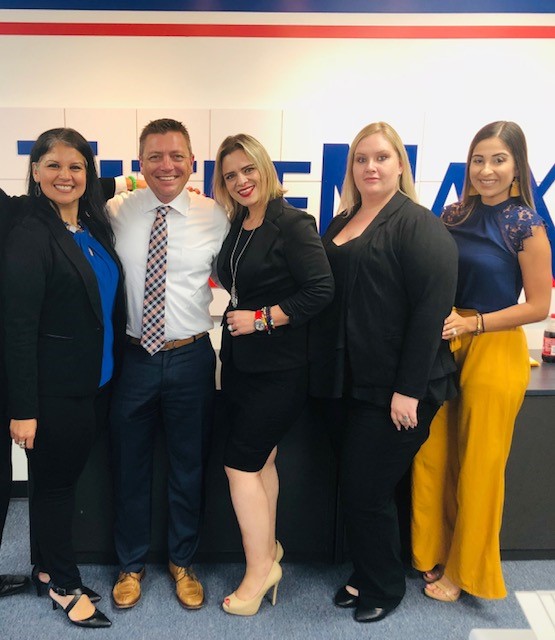 So, I asked my District Director of Operations (DDO) and Regional Vice President (RVP) to be transferred to a GM position in one of our Rio Grande Valley stores. Without any hesitation, they said "yes." This change began a new chapter for me as a mother of a teenage girl and a successful career woman. Now, within a month of my relocation to the Rio Grande Valley and with the help of my SM Genesis Rodriguez, we have been able to make significant changes for the betterment of the store, and this is just the beginning. I plan to continue growing with the Company and – hopefully – help develop and inspire other women to do the same.
As a girl mom, my role as a woman in power has become more than a personal goal, but rather a personal standard. I wanted my little girl to grow up unapologetically herself and with the opportunities that I wish I had. It is important to remember that what we do as women in positions of power is not easy. We often have to choose between having a family or a successful career. I am here to tell you that with the right team, dedication, and a lot of patience, anything is possible!
Empowered women together for a better tomorrow.