Submitted by: Lionel Rutledge, Customer Service Representative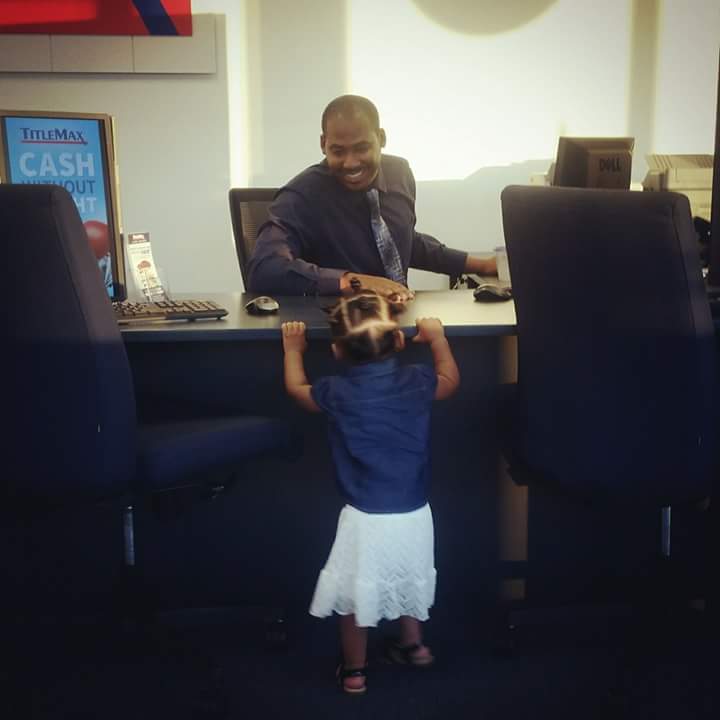 I have always considered myself a real "man's man". I was an Aviation Maintenance Administrator in the United States Navy and a damn fine Sailor. However, the day my daughter was born, all that "manliness" flew out the window with the first sight of my precious baby girl!
These days, you'll find me singing along each morning with The Little Einstein's theme song, without any hesitation, just so I can see her smile! As you can probably tell from this picture, she has me wrapped around her little finger. I know it's sad but true, and I wouldn't have it any other way!
Every single day, I'm reminded how important being a father is and how special it is for my little girl and also the little girl I have on the way to have me in their lives. Celebrating Father's Day also reminds me how much we as children mean to our own fathers. Now that I have my own, I see my father's love in a whole new way. The feeling is truly indescribable when you have a little one of your own, and I am thankful to have had the love and guidance from my father to help me be the very best father to my girls.
Sometimes it's easy to forget how we as fathers are obligated, not burdened, to guide our children to the best of our ability every single day. It is a duty that I take very seriously and am honored to be blessed with. Being a father is a hard, but rewarding job. I love watching my daughter smile and I dread to hear her cries, and at one-year-old, she knows how to turn on the water-works and throw a tantrum! But that's part of it and it's my job to be there for the big things and the little things throughout her life. I couldn't imagine it any other way!