Each month, two TMX Ambassadors are recognized for personifying all four of the Company's values: Excellence, Integrity, Enthusiasm, and Respect. These employees display our Company values in every facet of their careers. A very special thank you to both of these TMX Ambassadors for all their hard work and dedication in making us the great company we are today!
Join us in congratulating Carmelita Rodriguez on being selected as one of our September TMX Ambassadors! Carmelita is the general manager at our North Ogden, UT location. Here is what she had to say about her journey with the Company: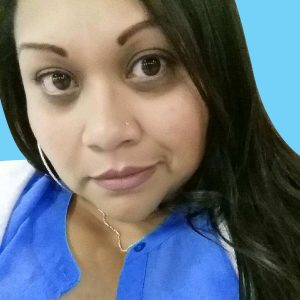 "Being part of the TMX Finance Family of Companies is and has been amazing. What makes the Company unique from other companies is it actually does care about everyone's success. It's not just a team. It is written in the Company's title – "Family." Like any family there are some challenges and room for improvement. I like that the Company requests input about what can be done to improve the field store operations or the current operating system or the new process for collections and loan approvals.
When I started with the Company, I was visiting my family for the 4th of July holiday weekend in Utah.  My mother had been giving hints for a couple years that she wanted me to move closer to home. So, to appease her, I filled out the application. I never expected to get a call back, especially the day I was leaving to go back home to Nevada. I was offered a CSR position with the Company. It was a very spontaneous last minute decision and fast move. I have now been working for Company for 2 years and I have been promoted into a couple different positions. Now, as a new General Manager, I am thankful for the opportunities that have been presented to me while working for the Company.
When I started as a CSR with the Company, it didn't cross my mind that I would be able to advance as far as I have. I am truly thankful for the opportunities and experiences I have been given while working here. The future looks bright. I plan to keep developing my skills and learning more to advance to the next level.  I have finally found a company that I can build with and hopefully retire, when that time comes."