Each month, two TMX Ambassadors are recognized for personifying all four of the Company's values: Excellence, Integrity, Enthusiasm, and Respect. These employees display our Company values in every facet of their careers. A very special thank you to both of these TMX Ambassadors for all their hard work and dedication in making us the great company we are today!
Join us in congratulating Alex Rojas on being selected as one of our September TMX Ambassadors! Alex is the general manager at our Whittier, CA location. Here is what Alex had to say about her journey with the Company: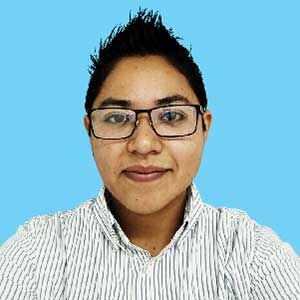 "TitleMax has been the stepping stone of my career; it has been and still is the place where I continue to grow.
I started working at TitleMax as a CSR back in July 2015 with high expectations and motivation.  I had the opportunity of working in a customer service oriented store where it was all about customer satisfaction; the people I worked with were all about customer awareness and implementing our Company's core values.
My first accomplishment was my promotion to ASM. This first promotion happened so fast that it made me a true believer in TitleMax as an employer and its career growth opportunities. That same month I received my first profit bonus check just in time for Christmas, I was thrilled!
As soon as 3 months later, I received my second promotion into a managerial role. I was promoted to Store Manager, which made me feel not only job security, but it also gave me a sense of acknowledgement that I was part of a Company that develops people and motivates them to reach their potential.
I believe in TitleMax because I've seen the process and I have lived it from the bottom up. Just a few weeks ago I received the biggest news of my career so far – I was promoted to General Manager! I was given my very own store to manage and I couldn't be happier.
Ever since I started my journey here at TitleMax, my goal has been to be a GM. I dreamed, I fought, I worked hard, I trusted the process, I remained coachable, and I can now say I've gotten this far humbly aware that the reason I'm here is because of the people I worked with who invested in me.  Yes, I had highs and lows, and at times the trials were tough, but I'm glad I waited and I overcame because now I see the big picture.
I'm so happy to be working for the Company that believed in me. I believe in and I'm proud of my brand and my background.  I have been able to accomplish my goal of becoming a GM because I never lost focus.  It has been a sweet ride and I'm happy to say I made it this far.
Now thanks to TitleMax and its promising future, I now dare to aspire to further steps I couldn't have ever dreamed of back in July 2015 when I started as a CSR."