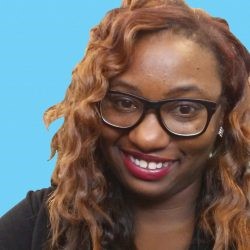 Congratulations to Tashema Funches for being selected as one of our March TMX Ambassadors! She is a General Manager for the Company in Cahokia, IL. Tashema shares her journey with the Company below:
"TitleMax is an amazing company to work with. The atmosphere here is just unbelievably amazing. If I must say, I really do admire our Company's values and enthusiasm. It's so refreshing to work with a Company that not only values their employees but  their customers as well.
I have had the pleasure of being with the Company for 2 ½ years so far. Being part of such an amazing team is unbelievable. Everyone is so friendly and high-spirited. I encourage everyone to dream big because anything can happen! I started in 2015 as a Store Manager and I showed my talents… I'm now an active General Manager!  I enjoy working with my Store Manager, Sharita Redd, and CSR, Biyhanka Brown. The "above and beyond" drive is what makes the Company amazing.
In my career here, I've been able to learn about different cultures and I'm proud to say I have had the pleasure of helping those in need. I'm looking forward to leading and learning the many things this Company has to offer. We enjoy giving back to our local community by showing our customers that we support our neighbors. TitleMax has changed so many lives and I'm so proud to say I'm part of a team that is changing lives daily."
What a great story, Tashema! We are so happy to have you and wish you many more years of success with the Company.