Submitted by: Christopher Reyes Melendez, District Director of Operations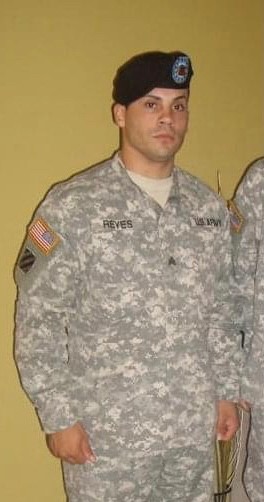 The TMX Finance® Family of Companies has given me a once in a lifetime opportunity to feel like I finally belong and am making a difference. My experience in the U.S. Army transferred over into a career with the Company seamlessly. With my military training, I bring integrity – a key value of the Company – as well as discipline, structure, and loyalty. The relationship between our Company leadership team and Team Members is much like the relationship between military leadership and their soldiers; they care, lead by example, and give tactical direction to help complete challenges as one team. So far, the most empowering moment with the TMX Finance® Family of Companies has been getting the opportunity to grow from a General Manager to a District Director of Operations. Much like in the military, I get to lead and develop a group of talented individuals to become the best they can be.
While honoring Military Appreciation Month, I like to reach out to my Brothers who served with me in each deployment and provide support where I can. I also volunteer at the VA Hospital. There are many ways to provide support and help others that don't require a uniform.
The best advice I can give to someone transitioning out of the service is don't be afraid to be a CIVILIAN. We can have a successful career outside of the military. There are ways to help people without being in a war zone. When you work for a Company that supports veterans and what they bring to table, like the TMX Finance® Family of Companies, you can gain a sense of belonging and begin to make a difference in the lives of others.