Submitted by: Bridget Henry, General Manager
Later this month, I will be celebrating nine years with the TMX Finance® Family of Companies. I started with the Company in 2014 as a Store Manager. In 2017, the Company began focusing more on visions – visions for the Company, visions for the teams, and visions for yourself. Our teams created vision board to really help us see and work towards our future. On my board, I put a goal to move to from my hometown, Overton, TX, and start a new life in Dallas, TX. Five months later, I earned a promotion to General Manager and was given the opportunity to move to Dallas to continue my growing career with the Company!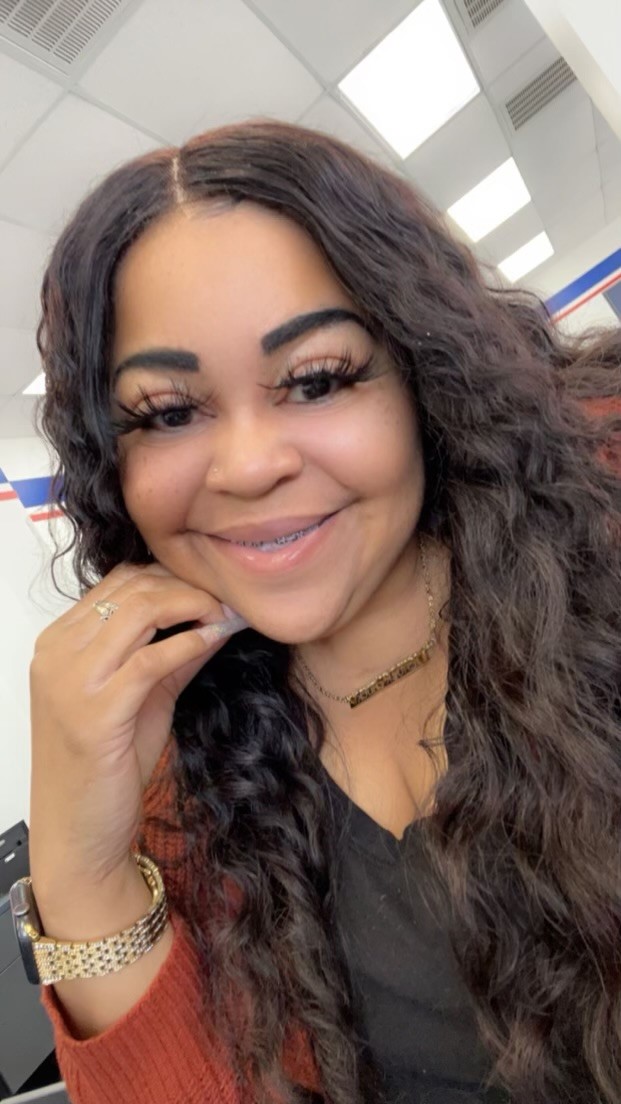 So far, I would consider becoming a General Manager Certified Trainer in 2021 one of my most empowering moments in my career here because it reignited my passion for helping others. I've always enjoyed serving as a "go-to" person in any situation, but being a General Manager Certified Trainer, I now have more opportunities to directly help and develop others, from my customers to my peers. Serving in this role has really taught me to become more selfless. Growing, developing, and reaching success one training experience at a time is my motto!
It wasn't always an easy road to get to where I am in my career today. There were many times I wanted to give up because I didn't think I was good enough, but I'm grateful for the positive impact and support my fellow Team Members offered throughout my journey, which gave me a different outlook on being "good enough." My current District Director of Operations, Shaunna Harris, has been one of the biggest supporters of my career goals. She is a constant source of inspiration and continues to push me every day. I thank her daily for seeing opportunities for me that I never thought were possible! As Drake says, "Started from the bottom, now we here!"
The positive influences I've had surrounding me have motivated me to achieve more—failure is not an option. Now, all I want to do is continue to thrive and become the best version of myself. If I could go back to nine years ago when I first started at the Company, I would tell myself, "Never give up, stay positive, and keep pushing for what you want. Have patience and allow things to fall in place at the right time." I look forward to continuing my career journey at the TMX Finance® Family of Companies, and when my next opportunity comes knocking, I'll be ready to open the door!