Submitted by: Gilda Machare, Assoc. Director of Advertising
I was born in Lima, Peru and, while I've lived in the United States for more than half of my life, the traditions I grew up with are still very much with me every day. My family and I try to continue them as much as we can and where we can. When I say family, I don't mean just parents and brothers, but also my grandparents, aunts, uncles, and first and second cousins; the traditions are just one of the things that keep us all together even when we are apart.
My Peruvian history is a combination of the Inca and Spanish, and it is what is called a mestizo. Religion and gastronomy (the practice or art of choosing, cooking, and eating good food) are very important parts of my culture; the religion aspect comes from the Spanish side and the gastronomy from the Inca side.
I was raised Catholic, like most people in my country; my family and I celebrate Christmas each year, which I consider our biggest holiday, and we celebrate it in a very special way.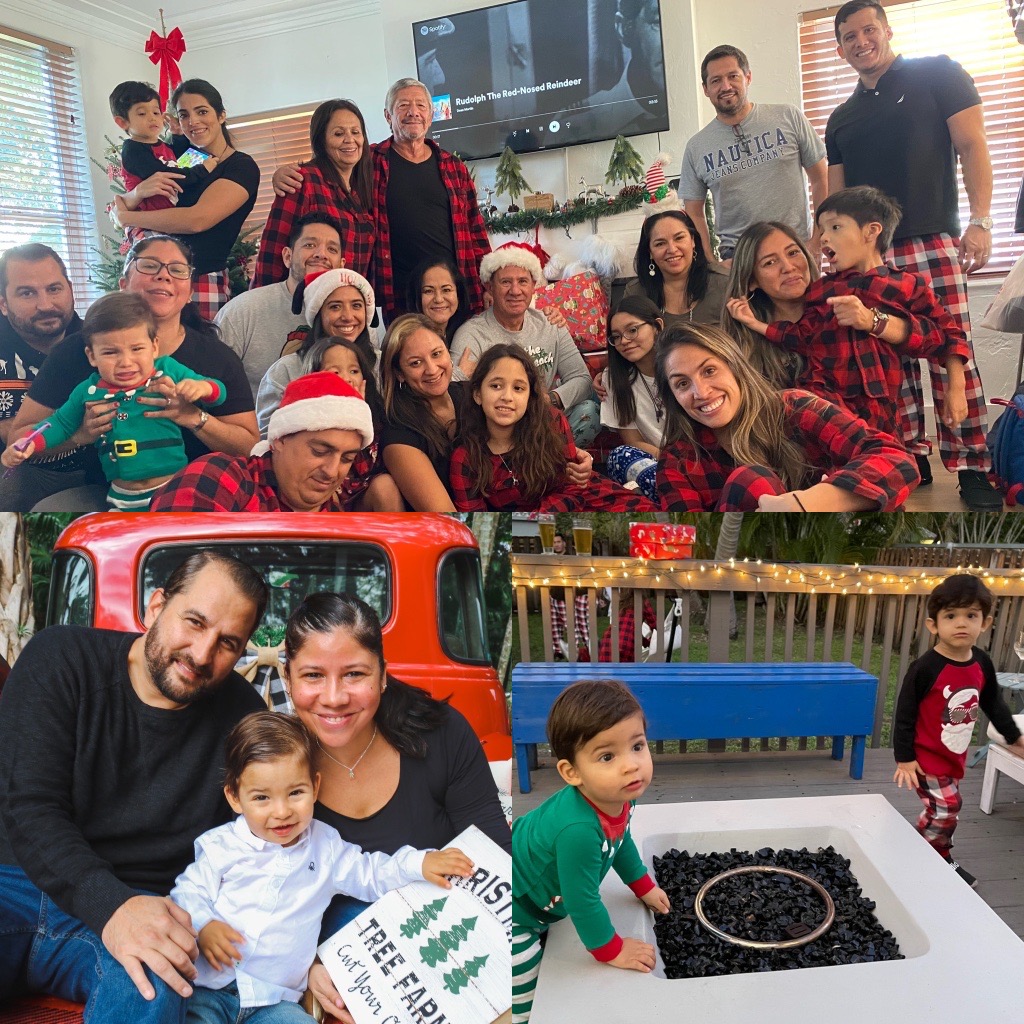 In our family, the Christmas holiday celebration begins right at midnight on December 25th when we celebrate the birth of Jesus. Usually, the kids go to sleep at around 7pm on December 24th and wake up at around 11:45pm, so we can all be present at midnight on December 25th to first celebrate with champagne and then a very large, special dinner. I know, you must be thinking, "who has dinner at midnight?!" It's part of our tradition, and we make sure it is extra special with turkey, panettone, and hot chocolate. This big celebration can easily go until 3am on Christmas Day, so you can safely assume everyone sleeps in on the 25th. When everyone finally gets up on Christmas Day, we typically get together for lunch (eating the leftovers from the previous night), open gifts, play music, and remember those no longer with us. The kids play with their gifts and each other, and we all just enjoy being together.
Now, more on the food side of my culture. In the past 10 years, Peru has become increasingly famous for its gastronomy and can be considered one of the best places in the world because of its cultural diversity, geographical variety (we have the Pacific coast, the Andes, and the Amazon – each very unique), healthy eating, and amazing ajíes (peppers).
I think our most famous dish is ceviche, which I consider one of the healthiest and tastiest dishes! Ceviche is composed of raw fish chunks, freshly-squeezed lime, sliced raw red onions, ají, salt and pepper. If you like all of these ingredients, give it a try or, if you have had ceviche before, celebrate Hispanic Heritage Month by ordering or making it!
My traditions and favorite foods are what make me who I am and don't let me forget where I come from. My family and I cherish them, love to reminisce, and pass them down to the younger generation in our family to continue on.