At the TMX Finance® Family of Companies, women are leading the way. They're mothers, mentors, military veterans, community volunteers, and operators. Our women are leaders.
Read all the interviews we held in our Women of the 20th blog series to learn how they each became the leaders they are today.
Tell us about your journey with the Company.
"I started with TitleMax® as a Customer Service Representative in September 2012 and worked my way up through every position at the store level. This led to my promotion to General Manager in April 2014. Then, my former Regional Vice President reached out to me about a position at the ACV Desk. In June 2016, I moved to the ACV Desk as a supervisor, where I learned new fundamentals of being a leader. Two years had passed by and I was nominated to apply for the Business Service Manager position. At Business Services, I oversee a team of six store support agents and two customer service representatives. My team and I handle all TLXe support and administrative requests. The fact that I used to be at the store level makes me more passionate about resolving issues quickly, because I can relate to the store employees."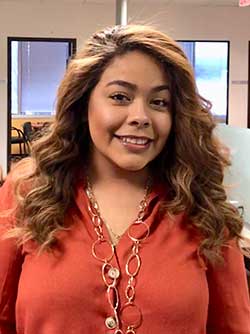 What has been one of your most empowering moments at the TMX Finance® Family of Companies?
"As a General Manager, I would always think outside the box to market the TMX Finance® Family of Companies. I would always tell myself "hard work will pay off." The most empowering moment came when my store produced, knowing that my marketing skills and hard work paid off. Seeing my store perform and knowing my team and I had accomplished the task gave us a sense of accomplishment and empowerment. I made my District Director of Operations proud. That same drive and persistence is what brought me to Corporate today."
Thinking of where you are now, how has the Company supported you throughout your career journey? (Alternatively, is there a person, group of people, program, or a resource that has helped you along the way?)
"My current and previous leadership in the Company are amazing. Every current and previous manager I had played a role in who I am today. They have always motivated me to do more, encouraged me and believed in me when I didn't believe in myself. My leadership has always given me that nudge I needed to move forward, even when I was afraid to do so. It tells you a lot about the success that is wanted for those who work at TitleMax."
What advice would you give to someone starting their journey with the Company?
"If I could go back and give myself advice I would simply say, "Don't ever quit even if things get challenging." I have learned that perseverance and persistence play a huge role when it comes down to leadership. Before becoming a leader, you must set a "growth" mindset and allow yourself to make mistakes in order to be successful. Take the setbacks and advice because it will lead you to new possibilities."
Is there anything else we should know about your journey to success?
"My family has always been a great support system throughout my career. My husband has always been my rock, helping me with all I do. Juggling a full-time job, three kids and a household, while still being mommy, gets very hard and draining at times. I have learned to put on the "Work Hat" mentality as soon as I walk in the door and block out all the mommy duties, thanks to my support system at home. Ultimately, my kids play a huge part in my success and "you can't fail" attitude. I am here to succeed for them!"