At the TMX Finance Family of Companies, women are leading the way. They're mothers, mentors, military veterans, community volunteers, and operators. Our women are leaders.
Read all the interviews we held in our Women of the 20th blog series to learn how they each became the leaders they are today.
---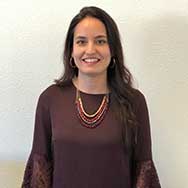 What has been one of your most empowering moments at the TMX Finance Family of Companies?
My most empowering moment was when my store was ranked number one in the region and stayed ranked as one of the top five stores for several months. It took a lot of hard work, but it was great to see our team come together successfully and make great things happen.
Who has been the most influential person(s) during your career?
My parents have had the largest influence in who I am today. Thanks to them, I'm a hard- working, dedicated, independent women.
How have your life experiences made you the unique person you are today?
Prior to my career here, I managed an Auto Parts Store for over 9 years. I have extensive knowledge about the auto parts industry and auto mechanics. Since I worked in a male-dominated industry, it forced me to learn all I could about the products I was selling so that I was knowledgeable and seen as an expert in my management role.
What is your biggest passion?
My biggest passion is helping those in need, whether it's a human or a furry friend.
Is there anything else we should know on your journey to success?
The journey will never end. Knowledge is endless!