Submitted by: Judy Parrish, Executive Assistant of Shared Services
When we think of heroes, we oftentimes envision a character who wears a cape and has supernatural powers. However, my hero became my hero at a very young age, when I was just 2 years old.
My hero is my older sister, Lynne Davis.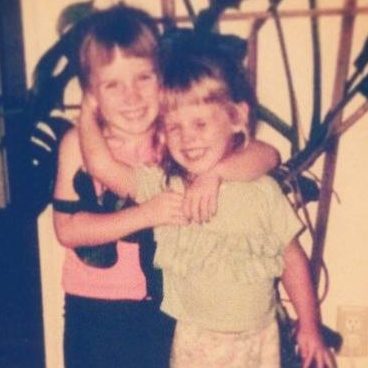 She and I were neglected and abused as children by our mother, and when left alone for what felt like weeks, she fed, cleaned, and protected me. She was 3 and I was 2 years old. My sister kept me alive. We survived because of her.
Not long after those terrible conditions, we both were placed in foster care. A few months later, our grandparents became our foster parents. Life was getting better for us. We were eventually reunited with our father. Years later he was diagnosed with stage 4 lung cancer and died a year later.
In high school, my sister and I did a lot of activities together – we joined the water polo team, went to church, played roller hockey on the side, and had a lot of the same friends. When her senior year came, she made a decision that would define her even more as my hero: she joined the U.S. Air Force. Her decision to join the military and serve our country is inspiring in itself.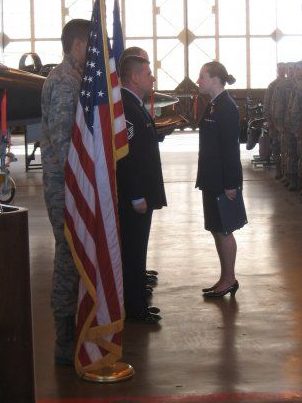 My sister stood out in the military. She was top of her class. She became a hydraulics mechanic, which is a male-dominant field. She worked on C130s and other aircrafts. On top of that, she served in Kuwait. She worked as a military cop and she and her unit were recognized by the U.S. Air Force for confiscating millions of dollars' worth of contraband. Her career in the military evolved into administration for commanders before she ended her service.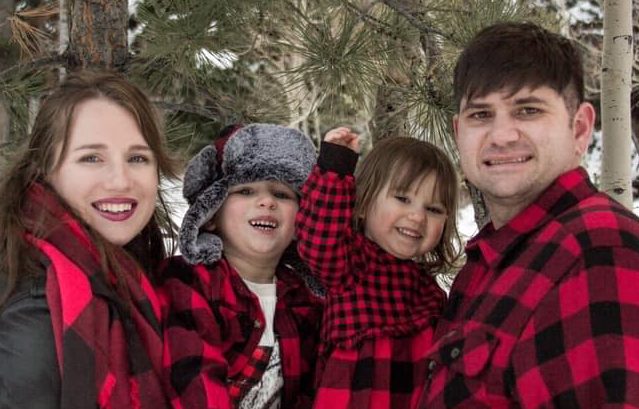 After the military, she married her husband Nicholas Davis who is currently serving with the U.S. Air Force. He's been in service for almost 15 years now. My sister is now a stay-at-home mom taking care of her two beautiful kids. She is having to be a single parent while her husband serves overseas for a year, and you can imagine how hard COVID-19 is on parents, let alone one parent. She is now considered a teacher, mom, wife, and sister.
Heroes don't always wear capes – heroes are disguised as everyday people, like my sister, who do the best they can to help others around them.