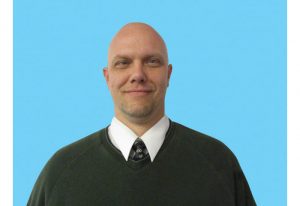 Congratulations to Richard Nunn on becoming one of our January TMX Ambassadors! Richard has been with the Company since 2013, read what he had to say about his journey with us so far.
"I started my career with the TMX Finance Family of Companies in 2013 and I have had the pleasure of working with some of the best and brightest leaders in our industry. Through the leadership of my District Directors of Operations who has supported my career and helped develop my leadership and managerial skills along the way, I have also had the mentorship and tutelage of my Regional Director of Operations whose leadership and guidance has helped transform me into an effective manager. I have also had the pleasure of working for one of the most talented and highly motivated Divisional Vice President's in our industry. He has developed and enhanced my professional career through knowledge and leadership. My DVP continuously encourages our region to read about leadership, be an effective situational leader and effectively utilize all the tools you acquire in your reading, putting them to use and enriching not only my professional career but also my personal life.
I have been fortunate to have so many leaders around me each having something special to offer through their leadership and guidance. I have been promoted three times and as a store manager I have received SM of the region twice and SM of the district twice. I was then promoted to a general manager, then to an ACV supervisor at our corporate office in Carrollton Texas, having to step down due to unforeseen circumstances. I was then promoted back into a general manager position and welcomed back with open arms.
With the experience I have acquired with TMX, and the leadership guidance and mentorship, I do look forward to working toward a DDO position, continuing my career to a regional position someday.
I see myself having a long and prosperous career with the Company. My supervisors have directly impacted and enriched my life, both professionally and personally. Their tutelage, support and guidance has provided me with the leadership experience to be able to transform high potential staff into outstanding leaders who demonstrate daily the creativity and savvy that is so critical to financial and operational success.
Becoming a part of our team has been a privilege. Few people ever get the wonderful opportunity to experience the support of teammates and friends in the crucible of the competitive arena. A team lifts and elevates the performance of an individual to heights never before achieved. Each Individual must also recognize their responsibility to the team, our team chooses to pursue one or more common goals. One of these goals is the improvement of each individual this has directly resulted in the improvement of our team's performance. No individual can create this environment for excellence on their own. It takes a team."
What an awesome story, Richard! We wish you continued success with the Company and hope to see you reach your goals!