Submitted by: Carlos Walker, District Director of Operations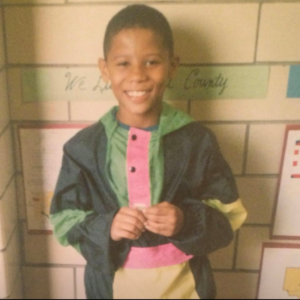 Opportunities come to those who work hard and create those open windows. As a minority, the chances of facing adversity in your life is highly likely, but your response and having the strength and ability to overcome the adversity pushes you to your full potential.
In my own experiences, adversity started in childhood. I was raised by a strong single mother who worked hard to support my older brother, my younger brother, and myself. With no father figure influence in my life, I gravitated toward sports where a lot of my skills were self-taught, but I developed a strong competitive nature, and learned how to work well in a team-oriented environment. This competitive nature, along with a strong work ethic attained from my mother, motivated me to be the first person in my family to obtain a bachelor's degree and the opportunity to work in corporate America.
But, I had a transition to make. From being raised in an all-Black Community, all black high school, Historically Black College & University (HBCU) to transitioning into modern day society, I had to open my mind to get to know and understand people who are different than myself. People with different backgrounds, views, values, and foundations that I was not familiar with. As a result, this transition made me a better person in society, and made me more professional in the work place by engaging and developing relationships with coworkers, mentors, clients and managers, as well as learning the power of being a more well-rounded individual.
As a minority, sometimes we are guilty of thinking that if we are dealt a short hand, then it's because of racism or other cultural biases. At times, that can be the case. I have been passed up on promotions and other opportunities that I felt I should have received. But one thing that I figured out is in most professional environments the top performer wins, if not now, then eventually. My values, production, preparations, and experiences have always been a stronger force than any negative opinion without merit, and have always pushed me through any barriers.
My hard work has paid off and my ability to fall, learn, get back up and keep pushing has made me a stronger, more positive, hardworking professional. Being able to handle adversity and overcome obstacles from childhood, schooling, adulthood, and professionalism, has put me on the path I have for myself to become someone my son and daughter to look up to – a proud African American father, husband, son and brother.