Submitted by: LaMarcus (Rick) Jasper, General Manager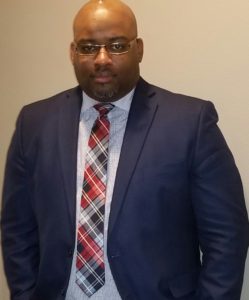 Hello to all that will view my thoughts on what black history means to me and my life experiences. The mere fact that I am an African American man writing a blog sharing what it means to me states that there has been obvious progress.
Early Life Experiences
As a young boy, I grew up in a small town in Arkansas, 15 miles from the Mississippi state line and 10 miles from the Louisiana state line. There were some instances, but very few, of blatantly racist interactions. So, how does one grow up in a state considered to be so volatile during the preceding decade prior to my birth in 1977? How did I live a young life feeling fairly carefree from the experiences my mother and grandmother went through? It's because of my black history leaders like Dr. Martin Luther King Jr., and other civil rights leaders that fought alongside him, preceded him, and came after him. They fought the good fight and made it possible for all of my life experiences.
Adulthood
I was the first person in my immediate family to graduate from the college I freely chose in the state of Arkansas. The state that is known for Central High School and the Little Rock Nine. I was able to buy a home in the community I wanted to live in. I'm able to work for a company in a position of management where there is no cap on how much money I can make. I am able to vote and have a voice in who leads and legislates. So,  the answer the question, "What Does Black History Mean To Me?" is, everything. It means everything! It means my life and my family's lives are able to exist as they do today. It means my daughter, who has friends from all backgrounds, will never have to be turned away from a restaurant, told where she can go to school, or told where she can live and work. It means her kids won't either. It also means we get to use and enjoy all the many inventions by black leaders and pioneers. Endless potential and opportunities is what it means to me.
So in summary, I salute and honor my black leaders who paved the way for the life I am so blessed to have today. I also salute the families that sacrificed precious time with their loved ones and who gave their time, energy, and in many cases, lives so we wouldn't have to.
Happy Black History Month!