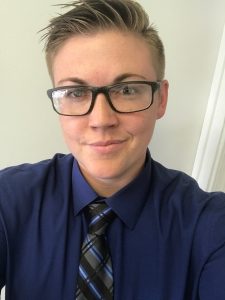 Tera Bolton, GM, District 117
I started with TitleMax in March of 2014 as a Store Manager. I was very sincere in my commitment to the position and was eager to earn the status of General Manager. Within a short time, and with the help of some amazing leaders, I was promoted. Since then, I have operated three different store locations and am currently overseeing a special project for my district while operating one of the larger stores in Tucson, AZ.
Having initiative is what gets me up and going every day, and then vigor kicks in. When you have determination and you surround yourself with that positive energy, it automatically creates a passion for all the things you do in life. There are so many people that just go through the motions of their everyday routines – but when you enjoy what you do, it spreads to those around you. I always want to be the person that people can count on and rely on, so I'm always positive and always driven to do better.
When I was originally hired at TitleMax, it was a bad year for me in my personal life and I struggled with some of the things that were going on around me. But with the help of my new co-workers and the leadership that was in place, I found a new sense of purpose. My work allowed me to recreate myself and find my passion, initiative, and vigor. I realized what I could accomplish and set myself on a mission. When I was first promoted to General Manager, I knew all eyes were on me. I kept thinking to myself that I could set the stage for success, or I could fail miserably. But I knew failure wasn't an option and never has been. My drive and passion have allowed me to run a successful store and eventually got me promoted to an even larger store.
This same drive has pushed me since the day I started with the Company. When I realized what I could do here and the impact I could have, I set a path for myself. I want to make a difference to those around me – I want to make sure that my team is just as successful as I am, so I ensure my passion is incorporated into our work every day. That's why we have such a positive energy in my office and the customers feel it too. My initiative is what keeps me going every single day, and now, I've accomplished so many things in both my business life and in my personal life.