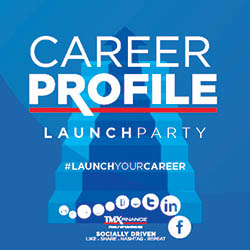 Succession Planning has officially rolled out to all of our team members here. Our leaders have a vision for how this initiative will play out and now we are ready to start making your career dreams come true!
So, what is Succession Planning?
From the day you start with the Company, succession planning will show you where you are in your career, where you can go, and how to get there!
"Our vision for the future is that our team members can see a very clear and defined career path from day one.  The TMX Finance® Family of Companies is not just a place to come to work; it's a place to build a career," said our COO, Otto Bielss. Some of the key benefits of this initiative are:
A clearly defined career path from day one
Personal development plans
Everyone will be mentored so that they can in turn help develop others
Everyone will be set up for success!
The Succession Planning Team has already identified the goals of this initiative and has partnered with several different departments to successfully reach them. And how are we doing that?
First, we are adjusting our evaluations to ensure all store and corporate offices are evaluating team members using the same metrics and scoring individuals equally.
Second, we recently implemented the Career Profile in partnership with Cornerstone, and built out clear development paths for each level of employee. The team then hosted a Career Profile Launch Party and offered guidance to employees on effectively filling out their profile, and discussed its benefits – mainly, that they will now have the capability to use their Career Profiles to choose their career path!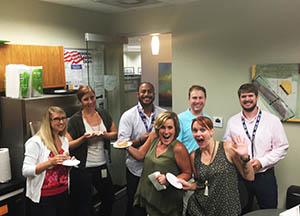 This project shows that the TMX Finance® Family of Companies is not just a place to come to work – it's a place to build a career and to make your professional home. You just have to bring the passion and professional desire, and we will help you become a great leader with a productive and exciting future.