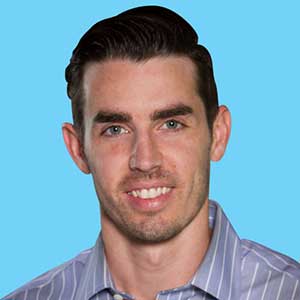 Congratulations to Preston Grimshaw for being selected as one of our February TMX Ambassadors! Read about Preston's time with the Company below:
"The TMX Finance Family of Companies has been an amazing place to work and it is fulfilling to know that we are able to help our customers where other traditional institutions have failed.
One facet that makes this Company unique to work for is the feeling of a larger corporate culture with the agility and fluidity of a small private Company.  This helps us to bring new products to market at a brisker pace than our competitors which helps drive the Company's brand, profitability and success.
My direct management and upper level management are very inspiring and instill confidence in the vision and path they have set forth. Being a relatively young and growing Company, we do face speed bumps along the way but it is the way solutions are derived and implemented that ease the stress of those issues.
I am very excited for the future of the Company and new ventures and products we currently have in the pipeline. It could not be a better time to be a part of the Company!"
Thanks for sharing your story Preston! We wish you many more years of success with the Company!