Submitted by: Alex Hulsey, Corporate Operations Coordinator
The Holiday Season is upon us and it is the perfect time to eat, drink, and be merry! This can be a little difficult to do when dealing with the stress of gift shopping. Fortunately, the TMX Perks Program is here to help us with our holiday shopping so we can enjoy one of the happiest times of the year and save big money! We are ready to give this season, show our loved ones how much we appreciate them, and enjoy doing it.
We have put together a 2018 Holiday Gift Guide curated of gift ideas from a few of our Perks to help make this holiday your best yet! You can shop these products below by clicking on the appropriate product under the images. You can also find more information on each perk, including how to redeem each discount and our full list of Perks for even more Holiday Gift ideas on the TMX Perks Portal. Enjoy, and Happy Holidays!
Express
Find the best presents for everyone on your shopping list at Express and enjoy a 20% off Discount Online exclusively for our team members. Shop by price point for gifts under $50 or under $30.
Gift Ideas for Her: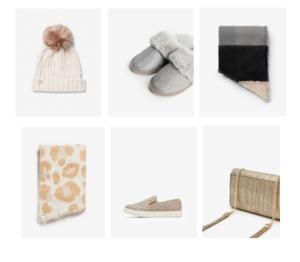 Hat / Slippers / Stripped Scarf / Leopard Scarf / Shoes / Purse
Gift Ideas for Him: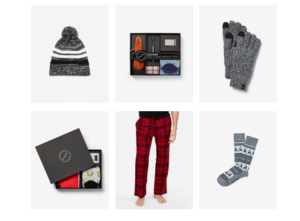 Hat / Dapper Box / Gloves / Party Box / Pants / Socks
Cute Booze
Cute Booze is an online boozy boutique that wants to make every hour, happy hour! Eat, drink, and be merry this Holiday Season with some of these gift ideas, while enjoying a 15% discount with the TMX Perks Program!
Gift Ideas for Her: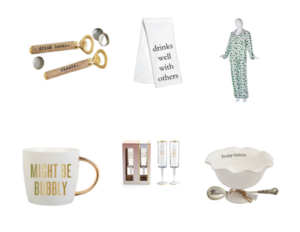 Bottle Opener / Kitchen Towel / Pajama Set / Mug / Flutes / Bowel
Gift Ideas for Him: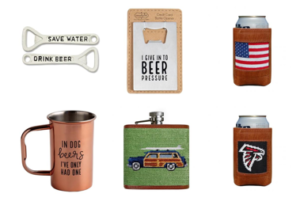 Save Water Bottle Opener / I Give In to Beer Pressure Bottle Opener /
Flag Can Cooler / Mug / Flask / Falcons Can Cooler
JackRabbit
JackRabbit is a running and athletic gear store that offers free shipping on orders over $100 and free in-store returns. Give the perfect gift for an active lifestyle or something to help with the New Year's Resolutions that are just around the corner. Receive a 15% discount exclusively for our team members by visiting the TMX Perks Portal!
Gift Ideas for Her: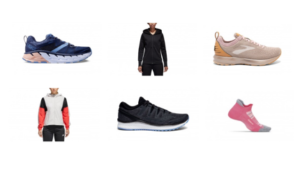 Hoka Blue Shoe / Adidas Black Hoodie / Brooks Tan Shoe /
Adidas Wind Jacket / Saucony Black Shoe / Socks
Gift Ideas for Him: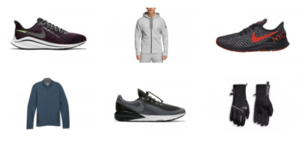 Black and White Nike Shoes / Gray Hoodie / Black and Red Nike Shoes /
Blue Jacket / Black and Gray Nike Shoes / Black Gloves
Jos A. Bank
Shop all Men's clothing from the gift of luxury and everyday essentials, to stocking stuffers this Holiday season at Jos A. Bank. Enjoy 40% off regular price of retail items!
Gift Ideas for Him: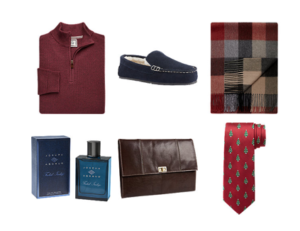 Sweater / Slippers / Scarf / Cologne / Leather Portfolio / Tree Tie
Pier 1 Imports
Pier 1 is an iconic company that spans over 50 years. Their merchandise ranges from rugs, art, and candles to full-sized furniture. Spark your imagination this season and get your home ready for the holidays. Click on the links below and enjoy a 15% discount with Pier 1!
Home Décor Gift Ideas: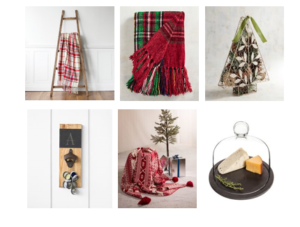 Plaid Throw Blanket / Red and Green Throw Blanket / Decorative Tree /
Wall Bottle Opener / Red and White Throw Blanket / Tray and Glass Dome
Samsung
The Perks Program has partnered with Samsung to offer our team members the Samsung Save@Work Program. This exclusive program gives you the very latest in Samsung technology at special prices. Be sure to take advantage of these deals for the holidays this year and sign up for the discount program today! Visit the TMX Perks Portal for more information.
Electronic Gift Ideas:
QLED TV / Notebook / Sound Bar
*Promotions are good through 2018 but are subject to change in 2019.