TMX PROJECT SERV:
Securing Employment for Respected Veterans
The TMX Finance Family of Companies is dedicated to hiring U.S. military veterans in our aim to support the communities we serve, and more importantly, to support those who have served us. We've introduced a more comprehensive commitment to hiring veterans that aligns their career goals with our Company's goals for development and growth.
Discover Opportunities
Search jobs within our Company in your area
Awards and Recognition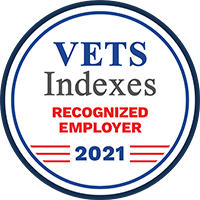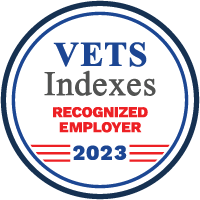 We're proud to be honored as a VETS Indexes Recognized Employer for 2021 and 2023.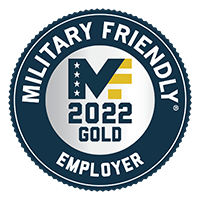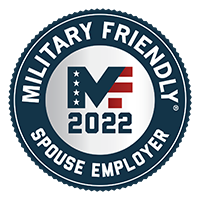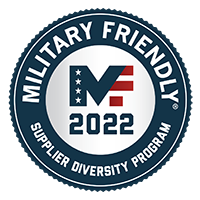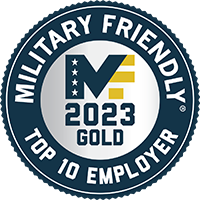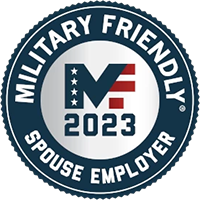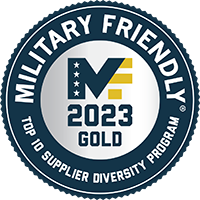 Military Friendly® Employer
TMX Finance® Family of Companies has earned recognition as a Military Friendly® Employer.
We want you and your leadership skills!
Your military service taught you core values and indispensable leadership skills. Those traits allowed you to honorably serve our country and those same traits help make our team members successful in their careers.
These values are the foundation of everything we do. Transitioning from a military career to the civilian workforce isn't always easy, but we'll give you the tools you need to turn your military experience into a lasting career with our Company.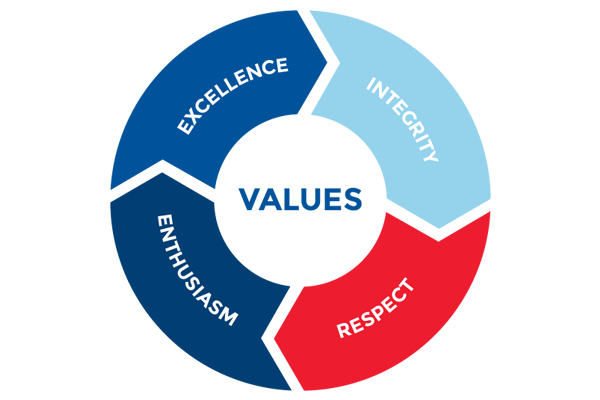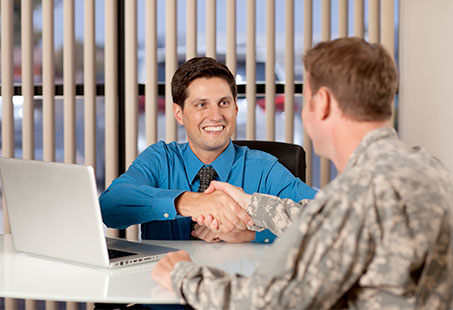 What We Offer
Clear & Supportive Hiring Process
Dedicated Recruiters & Management Team
New Team Member Training
Job Shadowing & Learning Activities
E-Learning modules on products, systems, and operational processes and policies
Comprehensive, Position-Specific Training
Defined Career Path & Growth Opportunity
Community Involvement
Meet Our Veterans
Ted Helgesen
President & Chief Operating Officer and former Army Persian Farsi Linguist
Ted is a U.S. Army Veteran with four years in the Army Reserve as a Crew Chief on OH -58 and UH-1 helicopters and four years active duty as an Airborne Military Intelligence Linguist in the 18th Airborne Corp in Fort Bragg North Carolina and the 2nd Armored Calvary Unit in Fort Polk Louisiana.
Jim Vaughan
Senior VP, Central East
Jim is a U.S. Navy veteran who served four years as an Interior Communications Electrician. Originally stationed in San Diego, California, Jim ended his service time at the Naval Station in Norfolk, Virginia where he served two years on the U.S.S Scott DDG-995. During Jim's enlistment, the U.S.S. Scott was deployed to the Caribbean under then President Ronald Reagan's militarization of the War on Drugs. The ship had all of the newest technology including ship-to-air, ship-to-ship, and ship-to-submarine missile systems. While aboard the ship, Jim was responsible for maintaining several pieces of specialized electronic equipment including the DARI ship plotting system, the water filtration alarm system, and the ship's phone system.
"I think [the] TMX [Finance® Family of Companies] is a great place to build a career for veterans and military families because the Company gives you patience and flexibility. I believe veterans here are always given a fair chance at a job position, and I think that is so important because sometimes the transition from military to a civilian career can be hard and defeating."
— Marlayna Dowdy, U.S. Army Vereran
"[The] TMX Finance® Family of Companies is a great place to build a career for veterans because not only do we actively recruit veterans, but the experience and attributes you learned from the military are celebrated and can help you promote up through the ranks of the Company. I am so appreciative for what the Company does each year to make us feel appreciated and special!"
— Crystal Allen, U.S. Navy Veteran
"I believe the Company understands the unique circumstances that veterans and their families face on a daily basis and recognize their skills and knowledge across a wide range of disciplines, realizing all that they bring to the team. I can say I have very supportive and helpful co-workers and management, and their support helps me as well as others integrate into regular civilian life."
— Tori Steichen, U.S. Army Reserve Service Member

Still building your professional profile as a civilian?
Check out our Job Seeker Blog Series to pick up valuable recruiter
insights to help you on your way!