HELPING PEOPLE
IS OUR BUSINESS
Awards and Recognition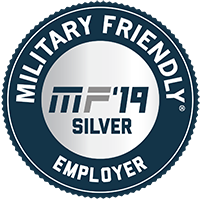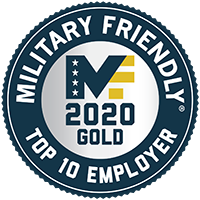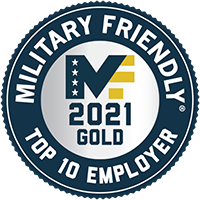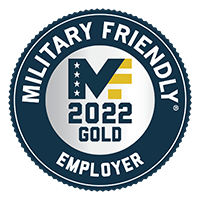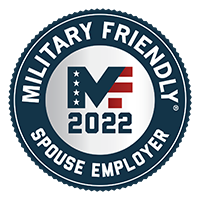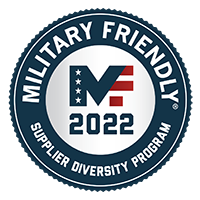 Military Friendly® Employer
TMX Finance® Family of Companies has earned recognition as a Military Friendly® Employer.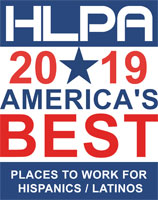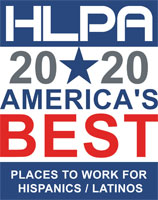 HLPA America's Best Place to Work for Hispanics/Latinos
Diversity in skill, knowledge, and culture is one of the driving forces behind our Company's success.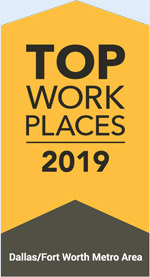 Top Workplace, National Standard Winner
Recognized as a 2019 Top Workplace in the Dallas/Fort Worth Metro Area.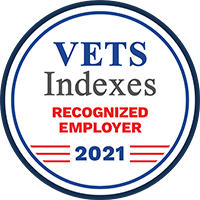 We're proud to be honored as a VETS Indexes Recognized Employer for 2021.
Staying Social Is Our Business
We are a socially driven company. Connect with us to get job alerts, learn more about our work culture and see what our ambassadors have to say!
Take a Hike
Whether you want to lose weight, spend time outside with your friends and loved ones, or unplug from the legion of screens, you may want to consider taking a hike. There are a lot of physical and mental health benefits that come with regular time spent outdoors. My name is Nathan Jablonski, and I am a General Manager in Winder, GA. I have been with the Company since November 2020, but before joining the TMX Finance® Family of Companies, I worked for a health and nutrition store. I am also a reservist in the United States Army (so yes, I …
My Advice: Get Up, Get Active, & Train Smart
When I was asked to share my story, I jumped on the opportunity. I'm a firm believer that knowledge is power, and I hope my message will motivate or, at least, spark curiosity to learn what it means to live an "active, healthy lifestyle." I will share information based upon my life experiences and what I've seen work for others as well as myself. Early in my career I was unaware of the phrase "active, healthy lifestyle." I had a rude awaking after the first couple of years in corporate America, as I found myself with an extra 50 …
Why Fitness is Important to Me
Fitness should be important to everyone because it is truly the best form of self-care and the best thing you can do for your body, both mentally and physically! For me personally, fitness is important because I have seen not only an improvement in my own health, but I've also seen it dramatically improve my parents' health. My dad has a heart condition called Afib, or Atrial Fibrillation, which is essentially an irregular or very rapid heartbeat, and my mom has had breast cancer. Being that Afib is hereditary and breast cancer is thought to potentially be hereditary, these are …
Meet Our Women Leaders: Carmon Smith
I began my career journey as a Senior General Manager at the TMX Finance® Family of Companies in August 2014 in Memphis, TN. In my first six months with the Company, I worked at almost every location in the area, which gave me valuable experience for when I was placed in my permanent store on Austin Peay Highway. With experience at various stores in the area along with consistent initiative and hard work, shortly after joining the Austin Peay Highway team, I became a Certified General Manager Trainer. My leadership saw my growth potential and offered me a stretch assignment …
Autism is NOT a disability; It's a different ability!
I first learned my son, Tanner, had autism at 12-years-old. After many previous misdiagnoses, fear and worry consumed my heart every single second of every day. The Centers for Disease Control (CDC) states "Autism spectrum disorder (ASD) is a developmental disability caused by differences in the brain…People with ASD may behave, communicate, interact, and learn in ways that are different from most other people. There is often nothing about how they look that sets them apart from other people." Even though Tanner looks like everyone around him, I wondered what his future would hold and how, in our busy lives, …
Love Needs No Words
In March 2018, I found out I was pregnant with my first, and only, child – a precious baby boy! My husband and I were so excited because we struggled with infertility for six years. Throughout my pregnancy, everything went great, and we welcomed our sweet Gunner in October 2018. He quickly become the joy in our lives, and in everyone else's! Everyone who meets Gunner instantly loves him. As he began to grow, we noticed he wasn't meeting some small behavioral milestones at two-years-old and also wasn't talking. We knew that something wasn't quite right. So, we started Gunner …