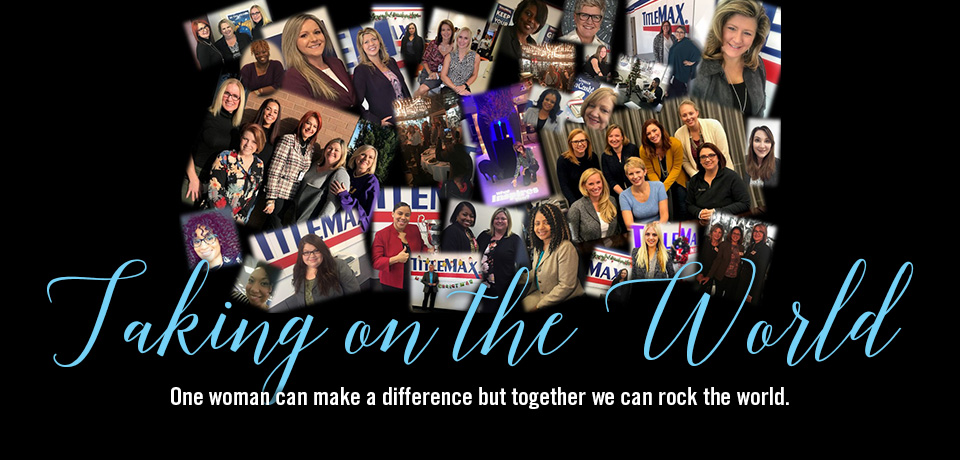 Submitted by: Denise Niiyama, VP of Strategic Planning & Enterprise Solutions
I was honored to be one of fifteen women invited to participate in a Women's Leadership event featuring executives for a business conversation to advance women in business and technology.  This would only be achieved through collaboration, sharing, and promoting the importance of mentoring as well as investing in talent of other women.
I was very appreciative for the TMX leadership allowing me the opportunity to take a step back for a couple days while attending this conference to gain an even clearer perspective of our Company.  During this opportunity of reflection, it was obvious to me how forward thinking the TMX Finance Family of Companies really is in promoting women in leadership roles and continuing through with the support to grow them as leaders. TMX women leadership is up to 54% at Corporate and 24% in Store Operations. My understanding is the women leadership within our Store Operations makeup is emerging and has been on the rise over the years.
Upon arrival to the leadership event it was obvious we had some very talented women in attendance from large and small organizations.  All of us representing different industries coming together on an equal platform focused on the development of women.  Most of the attendees were from the retail industry, with a few from the medical and entertainment industry.  It was a small intimate setting of women engaging in various topics of women in leadership.
We had a couple of guests join the discussion promoting their agendas, Gretchen Carlson with her agenda of harassment of women in the workplace and Judith Spitz (PhD / former CIO) with her latest project to promote a women's intern initiative along with a new focus on artificial intelligence driving digital transformation.  While both of these areas are important, these were not the heart of the discussions.  For me these topics were interesting; however, I found the casual discussion across the group to be even more enlightening, especially on how our companies were or were not focused and supportive of women in leadership.
This group of women that came together was real and the discussion was real.  We felt the presence of an energy that we wanted to continue and started sharing contact details.  I look forward to remaining in touch with these ladies and growing my professional network.
Stay tuned for Part 2 where Denise shares her reflections of the event…