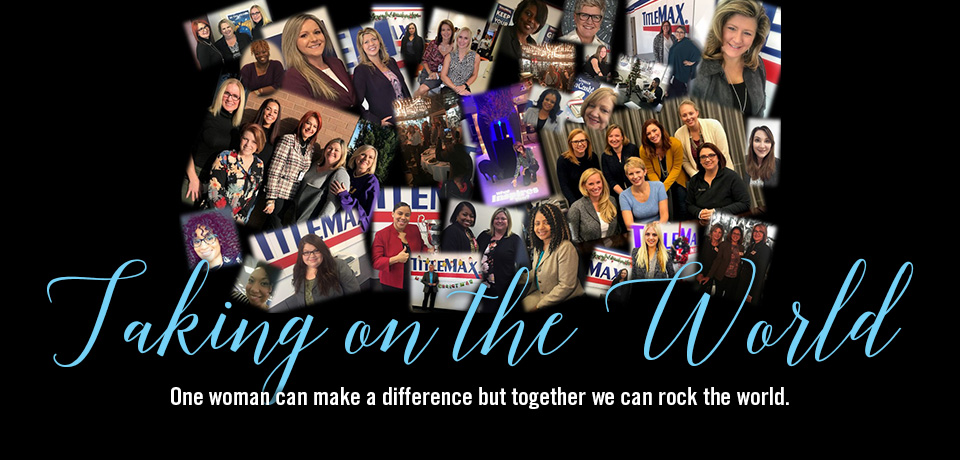 Submitted by: Denise Niiyama, VP of Strategic Planning & Enterprise Solutions
Let me share a few observations on my reflection.
Size and/or Dollars are not a good measure of investment in Women's Leadership

While other companies may be investing higher dollars in their various women's programs, it would appear to be a 'checkmark in a box' without follow through on their commitment.  In my experience, the proof is in the walk beyond the talk that continues on.  At this point in my career, I have expectations of myself as well as my employer which is simple – I want to add value and grow as a professional. It is necessary for me to keep pushing forward and partner with a company that is aligned in the same manner.  With my TMX Finance Family, I experience the partnership as an opportunity and welcome the growth as a result.  This was not what I felt others were experiencing at the conference.
Some of the companies are internationally owned and as such had very different perspectives on women in general, let alone in leadership. Others that are US based seemed to have the support to travel and attend a conference; however, I did not get a sense of what happened after the event was over.  Many described the fight when they returned to their day-to-day activities would resume with little confidence of change.
It is refreshing to see that we as a Company are not just checking the box, that we are working to make a better place for all, investing in our talent and leveraging internally for promotion regardless of gender.  I sit in our President's Roundtable each week and look around the table where I see a strong presence of executive women partnered and seen as such by all.
Stand Up and Be Counted for Women in Leadership

Upon introducing myself, it was obvious some were not aware of the TMX Finance Family of Companies and as such I needed to help them know more about us and what we do – we help others.  Many of the women found the Company fascinating and complimented on how we differentiate ourselves. I did take time to talk about the Company and the advantages I see for women in the organization from the executive leaders.  This turned into another good round table discussion where it became obvious that it isn't always the biggest company with the most money or the most well-known name that is leading in delivering programs and support to their executives. It is the company, like ours, that has truly committed to the advancement of women into leadership positions and delivers on that commitment. We need to stand up and be prideful of our existing programs and continue to expand these as opportunities.
Social Media to Increase our Voice
My final observation was the lack of engagement from Companies on social media which was shocking to me. Let me first say, I am a novice on this topic, however, I am committed to learning more and using it appropriately as much as I can. These high-level women executives, including those from Fortune 500 companies, were not using social media at all. Gretchen Carlson is a savvy social media user, however, the participants did not seem to understand its importance. When I approached the group to take pictures and post to further promote the event the ladies looked at me with tilted heads and laughed.  I was the first to start taking pics after I paused for a short while to gauge the room.  Once I started it would seem the ice was broken and the flashes lit up the room.  I think executive women as a whole can improve our voice via social media. The TMX Finance Family of Companies encourages social media and expressing our voice, this is an area that can help our Company surpass other companies that are neglecting to use this as a communication channel.
Another reflection for me is realizing the full value of our social media outlets as they are clearly an opportunity to get 'the message' out.  And what I mean by 'the message' is whatever we are doing that promotes our passion and support!  For example, our passion for
Recognizing both individual and organizational achievements
Addressing concerns of others and easing unnecessary negativity
Showing support of awareness, of our teams, of our customers, and so on
Enjoying the moment of a positive experience
Lifting another up with a Like or re-post or a simple comment;
And just being real in demonstrating our beliefs!
To sum it up, it was a great opportunity as an individual to step back and reflect, and I thank TMX leadership's continued support.  My step back reflection…
We are living it! TMX Finance Family of Companies is demonstrating their commitment to women in leadership.  We need to keep moving forward.
It's true! Talking with others only further validates what we are doing to promote women in leadership and it is contributing to expanding leadership constituency.
Continued growth is real! I have tremendous support from my TMX Family which is a testament to who we are and how we operate.
My fire is ignited once again for women in leadership, and I intend to continue the message both internally and externally.
I feel a strength with my TMX Family, a solid partnership and support to take on the world. Thank you to my TMX Family for your continued support and investment in my professional growth!!!!