At the TMX Finance Family of Companies, women are leading the way. They're mothers, mentors, military veterans, community volunteers, and operators. Our women are leaders.
Read all the interviews we held in our Women of the 20th blog series to learn how they each became the leaders they are today.
---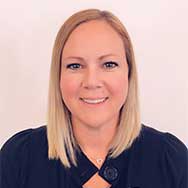 Is there anything unique about your career background?
Prior to working at the TMX Finance Family of Companies, I was a food and beverage manager where customer service and hospitality was the heartbeat of the business. This combined with great process management and a high level of attention to detail, aided in my success at TitleMax.
What is a little-known fact about you?
I have always been great at sales. Friends and colleagues have always said I could sell ice to an Eskimo. This skill has not only helped me in my career, but also helps me gain confidence from my team in all that we do. I sell the purpose of our mission and we deliver as a team!
What has been one of your most empowering moments at the TMX Finance Family of Companies?
The day my team and I came together and named ourselves THE TRAIN. One unit, individualized but connected, headed to the same destination… Success. THE TRAIN is strong, unstoppable and cannot be derailed from our mission.
Why is your time at the TMX Finance Family of Companies special?
I have grown as a leader tremendously and have had many mentors on the way. I have had great success and have faced opportunity in which I've learned, adjusted, and moved forward. My time with the Company has groomed me not only to become a leader, but it has helped me grow as an individual.
What advice would you give to someone starting their career journey with our Company?
Find passion in your purpose, believe in the process, and give 100% every day.
Who has had the largest influence on the person you are today?
My two daughters. I strive to be the person they can count on, learn from, and follow as an example both professionally and personally.
Is there anything else we should know about your journey to success?
Set the example of your core values, seek feedback and acknowledge it, good or bad. Inspire your team to always be the best!