At the TMX Finance Family of Companies, women are leading the way. They're mothers, mentors, military veterans, community volunteers, and operators. Our women are leaders.
Read all the interviews we held in our Women of the 20th blog series to learn how they each became the leaders they are today.
---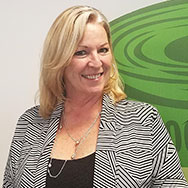 Is there anything unique about your career background?
Prior to joining the TMX Finance Family of Companies, I was a District Director, owned a trucking business (yes I have a CDL and can drive a Big Rig), a Feed store manager, and I owned my own bar. I am a diverse person. I love challenges and I live to have fun at my job. I feel my background gave me the skills to be able to relate to all different cultures and personalities. It has helped me grow and become the person I am today.
What has been one of your most empowering moments at the TMX Finance Family of Companies?
What has been one of the most empowering moments at the TMX Finance Family of Companies? That's a huge question. Every day is an empowering day for me. To have the opportunity to work with my team, encouraging them to succeed, coaching and developing them, building their confidence, and showing what it takes to advance, is very empowering. Every day is a chance to positively impact those around you and when I see that I have impacted my team members and set them on the right path for success, it gives me the confirmation that I am doing exactly what I am supposed to be doing with my life. I live by the motto, be somebody who makes everybody feel like a somebody, and your potential is endless. Do what you were created to do!
How has your time at the TMX Finance Family of Companies been special?
My time at the TMX Finance Family of Companies is special for many reasons. It has given me the opportunity to advance my career, but it has also allowed me to help others advance theirs. The TMX Finance Family of Companies really is like a family, and being a part of the family has shown me that even when you are at work, there is a big support group out there just waiting to help. We spend so much time at work so when you are working, you have a second family to rely on. I have a great passion for developing people's talent and encouraging them to reach for greater heights. The Company allows that level of ambition and dedication to be noticed and be rewarded with advancement.
What is your biggest passion?
What has been my biggest passion? Life and living in the moment. Every day is a gift and if I can impact someone's life in a positive way and encourage them to reach higher, then I have done what I was set out to accomplish in this world. I have been honored to be placed in the District Director of Operations position because it allows me to train, develop, and encourage a great group of people. Sometimes there are diamonds in the rough just waiting to be found and when you find that in an employee that is waiting to shine and you help them to shine, it means you are on the right path in life.
Is there anything else we should know about your journey to success?
Never give up. Look in the mirror every morning and know you have the keys to succeed. Never lose your passion and excitement for the moment. Every day offers us the opportunity to shine and be the person we were meant to be. Live it, love it, and be proud of it.