At the TMX Finance Family of Companies, women are leading the way. They're mothers, mentors, military veterans, community volunteers, and operators. Our women are leaders.
Read all the interviews we held in our Women of the 20th blog series to learn how they each became the leaders they are today.
---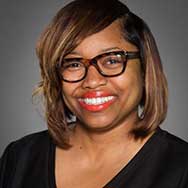 What has been one of your most empowering moments at the TMX Finance Family of Companies?
My most empowering moment at the TMX Finance Family of Companies has been having the opportunity to lead the accounting teams with successful execution of full cycle month end close and ensuring high quality financial statements. This task almost seemed impossible at first, but with dedication and positivity, it was achieved.
How has your time at the TMX Finance Family of Companies been special?
My time here is special because I have had the chance to develop and grow individuals by elevating the quality of the department's work and furthering my career path as well as their career paths. Leaders are unselfish and my tenure has proved that.
What advice would you give to someone starting their career journey with our Company?
I would tell them to remain positive and have an open-mind. One must be ready to give 100% daily.
What is your biggest passion?
My biggest passion is being able to train, coach, and develop opportunities for others.
Who has had the largest influence on the person you are today?
My children are my motivation.
Is there anything else we should know about your journey to success?
Having faith along your journey is imperative. "Faith without works is dead."