At the TMX Finance® Family of Companies, women are leading the way. They're mothers, mentors, military veterans, community volunteers, and operators. Our women are leaders.
Read all the interviews we held in our Women of the 20th blog series to learn how they each became the leaders they are today.
---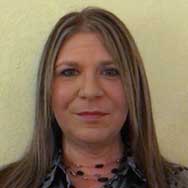 What has been one of your most empowering moments at the TMX Finance® Family of Companies?
I've had many empowering moments since joining the Company! If I had to pick one, it would be taking on one of the largest stores in the Florida market and watching it continue to thrive every day.
Why is your time at the TMX Finance® Family of Companies special?
Watching my team grow is very special to me. I love to help people, whether it be customers that come into the store or the team I am fortunate to work with.
What advice would you give to someone starting their career journey with our Company?
If you are committed, the Company will invest in you fully. I have been awarded many opportunities since joining TMX Finance® Family of Companies. I have been an ambassador, part of the High Potential Program, Team-Up Mentoring Program, a General Manager and most recently named District Director of Operations. I value all of these opportunities and it lets me know the Company is invested in my success. 
What is your biggest passion?
Helping people in their situation of need is something I feel very passionate about. The interaction with the customers and positive feedback we receive is very special to me.
Who has been the most influential person(s) during your career?
I have had many influences in my career. I would like to acknowledge all of the strong women I have had the pleasure of working under through my career to help me grow and succeed to where I am at today.