At the TMX Finance® Family of Companies, women are leading the way. They're mothers, mentors, military veterans, community volunteers, and operators. Our women are leaders.
Read all the interviews we held in our Women of the 20th blog series to learn how they each became the leaders they are today.
---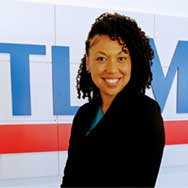 What is a little-known fact about you?
I am very competitive and I have played basketball my entire life.
What has been one of your most empowering moments at the TMX Finance® Family of Companies?
My most empowering moments here at TitleMax® have been when we are giving back to our communities. As a District, we find ways to be involved in our community every month. We volunteer at Habitat for Humanity, the local food banks, and women's shelters. We also donate coats and deliver Meals on Wheels. The love and joy we bring to people and their families in our communities fuels my drive every day to be my very best!
How has your time at the TMX Finance® Family of Companies been special?
In the three years I have been at TitleMax®, I have had the pleasure of watching my team grow. I enjoy motivating, coaching, and developing my team members to be their very best. Nothing excites me more than to see a team member move into a new career role.
What advice would you give to someone starting their career journey with our Company?
Be ready for a fun ride! This is a fast-paced company that is innovative and looking for the next best thing to make YOU successful. You have to love that!
What is your biggest passion?
My biggest passion is helping people, my team, my community, and my peers. I am also willing to roll up my sleeves to help coach and develop my team.