At the TMX Finance® Family of Companies, women are leading the way. They're mothers, mentors, military veterans, community volunteers, and operators. Our women are leaders.
Read all the interviews we held in our Women of the 20th blog series to learn how they each became the leaders they are today.
---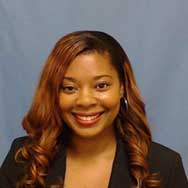 What has been one of your most empowering moments at the TMX Finance® Family of Companies?
An empowering moment was when I received the Corporate Department MVP Badge Award. In a Human Resources role, sometimes there are difficult conversations I have to have with team members. After those conversations take place, it's important to me that our team members know that I am an advocate for them and that I'll do anything I can do to resolve issues in a fair and ethical manner. When all of the Badge notifications started rolling in, I had tears of joy because this confirmed that I was effectively building Manager and Team Member relationships. There was a time when I felt like I was failing as a leader and then I discovered that the training/coaching sessions are making an impact on the culture. Being referred to as the "HR Lady" at the Dallas corporate office, it's good to know that I'm respected and growing relationships that align with the Company's mission.
How has your time at the TMX Finance® Family of Companies been special?
The people, the people, the people!! I work with some amazing talent and we're always exchanging knowledge to help each other grow. We even get some good laughs in with the team… that's special.
What advice would you give to someone starting their career journey with our Company?
Be open to change, be the person that thinks of the BIG picture, and be a team player.
What is your biggest passion?
Inspiring and influencing others. Sometimes a person just needs a "pat on the back' or to hear the words, "I believe in you", to help them get to the next level. When I have conversations with my team, church group, cancer survivors at Baylor, I always ensure that I leave them with hope. Your one sentence of encouragement can get someone to their next level.
Who has been the most influential person(s) during your career?
My first influencers are my parents. Prior to my father passing, he always told me, "never forget who you are". My mother always reminded me to be a "light" no matter what room you find yourself in. Second influencers are my sisters Phyllis and Tara who are successful business women who taught me how to face challenges head on and allow those challenges to force growth and increase my knowledge. Third, Allison Medica, my current Senior Director of Human Resources has played a huge role in my career development and she has helped me excel professionally and personally. Lastly, Simon Sinek, motivational speaker and author of Start with Why. He teaches about self-growth, advancing in your career, and adjusting in today's society.
Is there anything else we should know about your journey to success?
I've been blessed to have such a huge support system during my career from my family, team members, etc. that inspire me to keep excelling and use my gifts to perfect my craft. On the journey to success, you have to know there will be bumps in the road, but turn any losses into lessons and move forward. Never stop learning and find a mentor who has been successful in your field. Your hard work will get you there.