At the TMX Finance Family of Companies, women are leading the way. They're mothers, mentors, military veterans, community volunteers, and operators. Our women are leaders.
Read all the interviews we held in our Women of the 20th blog series to learn how they each became the leaders they are today.
---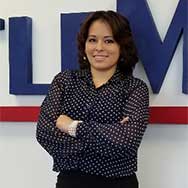 What has been one of your most empowering moments at theTMX Finance Family of Companies?
When I started at the Company, I was going over my Customer Service Representative checklist of labeling my co-workers' positions. I mentioned to my General Manager and Store Manager that my name needs to be next to the Assistant Store Manager role. And I made it to that position. Later on, my General Manager was promoted to District Director of Operations and I was given the opportunity to become temporary Store Manager. Based upon my performance, it would soon become my permanent role when our store received a new General Manager from another location and she selected me as her Store Manager.
How has your time at the TMX Finance Family of Companies been special?
Working here, I can pick up experience and learn from it. There is always something new to learn. We have training guides to go back to for brush ups and I meet new people every day and learn what works or may not work for everyone. Each person is different and yet somewhat the same, they come here because of their needs. It's up to me to get them to open up and gain their trust.
What advice would you give to someone starting their career journey with our Company?
I am at a location which is also known as a "training store". I see many Store Managers in Training, General Managers in Training, and even District Director of Operations in Training. It's a lot to learn in a short amount of time. I believe there is nothing wrong with starting as a Customer Service Representative. To me, it's a position you can take advantage of to learn as much as you can at your own pace. Step by step! Gaining that knowledge will open many opportunities!
What is your biggest passion?
Learning. I am a DIY person. I love crafts and projects.
Who has been the most influential person(s) during your career?
My previous General Manager. He taught me it is possible to manage numbers and the challenges that come up daily. He encouraged me to try something new, learn it, then own it. Even though he moved to another state for a District Director of Operations position, we are still in touch. He recently sent me a badge for how proud he is of me for being promoted to Store Manager and how far I have come as a person and a leader.
Is there anything else we should know about your journey to success?
Treat yourself – for what you believe you can become and you will become that and more. POSITIVE ATTITUDE, POSITIVE ACTIONS= POSITIVE RESULTS!!!!