At the TMX Finance® Family of Companies, women are leading the way. They're mothers, mentors, military veterans, community volunteers, and operators. Our women are leaders.
Read all the interviews we held in our Women of the 20th blog series to learn how they each became the leaders they are today.
Tell us about your journey with the Company.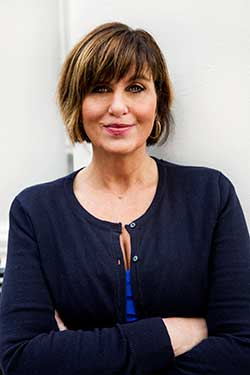 "I've been with the Company since May of 2015, when I was initially hired as Employment and Corporate Counsel. In that role (and in the role of Sr. Employment and Corporate Counsel, which I was promoted to in 2016), I focused entirely on legal issues surrounding the employment continuum: from a prospective employee engaging with our recruiting team and applying for employment, to current employee concerns, to post-separation complaints including administrative charges and lawsuits against the Company. In 2018, I was promoted to Associate General Counsel and Employment Counsel and was lucky enough to be able to hire a second attorney to work along with me, Alexandra Tropea, as well as an employment paralegal, both of whom have helped manage the increasing workload while providing new depth in areas of need, such as leave management and California litigation. Just recently, I was promoted to Vice President, Associate General Counsel. In this new role, I am still over the employment team, but am now also working with and overseeing the Corporate Governance and Transactions team, which is allowing me to expand my Company knowledge to new areas including store licensing, consumer complaints, state reporting, and corporate contracts. While I'm only a month in, I'm extremely excited about these new challenges!!! And also a smidge exhausted. But it's worth it."
What has been one of your most empowering moments at the TMX Finance Family of Companies?
"There have been so many. On a general level, I feel empowered every single day by the honor of working with so many amazing, talented, and passionate people – both male and female – but particularly by the amount of top-level female leadership at the Company, which is astounding. More specifically, my recent promotion has empowered me tremendously. To know that people not only recognized the commitment and work product I've put out over the last five years but believed in me enough to allow me to take on new responsibilities and branch into new areas is simply wonderful and totally motivating. That validation empowers me to continue to do the very best I can every day, and to give it my all, which will hopefully make the Company proud."
How has the Company supported you throughout your career journey?
"The Company has supported me in so many ways, and so many people have supported me in my career with the TMX Finance® Family of Companies. I benefited tremendously from participating in the executive coaching program. My personal coach helped me focus on understanding what's needed in my current role, as I'm moving more into leadership and less as an individual contributor, as well as giving me some much-needed perspective on some of the internal challenges I was facing in my role. Similarly, I got a lot of useful information from participating in the 360 review process (where those you work with review you on a number of specific criteria) – the themes that emerged from the feedback I received was helpful in focusing my attention on areas that need improvement. Along those lines, my immediate supervisor, Victoria Newman, has provided unwavering assistance to me throughout my tenure, offering endless support in so many ways – through her incredible knowledge of our products and our business (which she unselfishly shares, despite having zero time to do so), by her thoughtful guidance on navigating the sometimes-bumpy road of corporate life, by continually advocating on my behalf, and, of course, through her friendship. But the biggest support the Company has given me – by far – was the support and flexibility regarding my daughter's chronic illness and all that has gone along with that. There is really no way to express in words how supported I felt during that difficult time and how incredibly grateful I was (and am!) to the Company and to my immediate supervisors and co-workers. Here's hoping there are smoother days ahead."
Knowing what you know now, what advice would you give to yourself when you started with the Company?
"I would say this: Jen — even though your focus is employment law and your plate will quickly fill up, make time to step outside your box; learn the business and our products; get to know people in departments you don't normally deal with (and understand what they do and why they do it); get out in the field and see the process up close. And I would remind myself, early and often, that it's not always about me (I tend to take things personally)."
Is there anything else we should know about your journey to success?
"My journey, like many others, has not been as I originally planned or expected it would be. But I did the best I could with the many challenges I was given, and tried to stay positive, optimistic and – most importantly – flexible. I have learned that life is constantly changing and that you have to just go with the flow. Similarly, the world isn't always fair, but holding grudges or living with anger or resentment is completely unproductive and self-destructive. My journey, as its unfolded, has led me to my current mantra: Do your best and let it go."