Leaders Making History: Jacklyn Johnson, Regional Vice President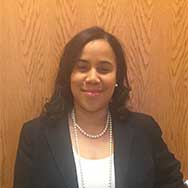 "You don't know where you're going unless you know where you came from. It's our responsibility to teach and pass the torch for others, just as our ancestors did for us."
Jacklyn Johnson is known for a lot: her vivacious personality, her wisdom, her leadership skills, and her amazing story of progression with the Company. She began in an entry-level position with the Company and quickly moved her way up to Regional Vice President. Those who know her by 'Jackie' know of her story of success and her determination to help others reach theirs.
"Starting at an entry-level position gave me a clear understanding on the importance of each team member and the role each must play to ensure a successful performance. I would have to say that my talent is understanding people and identifying what motivates them so they can become ambitious leaders as well."
"In each position, you have to be the best at what you do. The leader of leaders."
You're known for delivering results and working hard. Where did you get that performer mentality?
"The mentality is part of who I am. I have had mentors along the way, but it started in my childhood. My parents would make sure I kept my head in the books. It's all about staying focus. I would see people mess up because they wouldn't stay focused so I learned that staying focused meant staying ahead. I also have a twin sister and a little sister who have kept me grounded."
What does Black History Mean to You?
"You don't know where you're going unless you know where you came from. It's our responsibility to teach and pass the torch for others, just as our ancestors did for us. Our ancestors broke barriers and paved the way so that we could be successful."
What kind of advice would you give to emerging leaders?
"Don't put yourself in a box. Be true to yourself and if that means you have to make your own path, then make your own path. I was the first black female in senior leadership with the Company and I could have easily said, 'No one else like me is in that role,' but I wanted to learn the position. I partnered closely with my supervisors to get there."
"Don't get distracted by things going on around you, take challenges head on. Be an inspiration. Understand that you can't know it all but that you can learn from your peers and superiors."
 "Most importantly, view the landscape and set milestones for yourself. Map those things out. Ask yourself, 'What will it take to get to the next level?'"
"Don't be afraid to take risks. You have to take shots to make shots, so just take the shots."
You're a mother of two, you love to travel, and you're one the hardest workers I've ever met. How do you find balance?
"It's important to have balance and plan things out, but you have to be strong willed. The moment you feel like you're tired, you can really surprise yourself and find out how strong you are. When you get to the moment of exhaustion, challenge yourself to keep pushing through and don't stop. This is how you build a tolerance, how you build endurance, and where you find your strength."
"You also have to realize that you can't do it alone. You're not invincible. Have a strong support system. Rely on the family and friends around you."
 "And, don't let being a mother get in the way of your individual success and career. A lot of people don't think women can't do both. But if you're determined to be successful, you'll find a way."
 How can we celebrate Black History Month?
"It's important to be involved, to know your history, to make history, and to teach others. It's a year- round celebration for me, but this month puts more focus on how people can be involved and participate. Go to Black art festivals, or see different art and experience different cultures. There is so much knowledge out there and knowledge is power!"