At the TMX Finance Family of Companies, women are leading the way. They're mothers, mentors, military veterans, community volunteers, and operators. Our women are leaders.
Read all the interviews we held in our Women of the 20th blog series to learn how they each became the leaders they are today.
---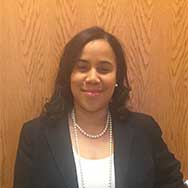 Jacklyn currently leads our store operations in the Missouri area where she works to build and develop a team of extraordinary leaders that deliver extraordinary results on a daily basis. She is the champion for women store operators and high-potential performers.
What are some of the highlights and challenges you faced during your tenure at the TMX Finance Family of Companies?
I started as a Customer Service Representative 11 years ago and worked my way up to the Regional Vice President position. Starting at an entry level provided me with a clear understanding on the importance of each team member and the role they must play to ensure a successful performance. Ambition, is what pushed me to be a top performer consistently month after month to grow and excel within the Company. My goal was to always be the top performer in every role…be the leader of the leaders. I would have to say that my talent is understanding people and identifying what motivates them so they can become ambitious leaders as well. One of my favorite quotes has always been, "Aim for perfection and you will achieve excellence," by Vince Lombardi.
My time with this Company has been special because it enabled me to have a successful career and reach heights I never imagined. It has given me the ability to set a solid foundation at home and start a family. There are obstacles in any career path, but what matters is how you will overcome them. Never accept defeat…
What has been one of your most empowering moments during your tenure at the TMX Finance Family of Companies?
I would have to say my most empowering moments here have been when each of my direct leaders took the time to coach and develop me so that I would be ready for the next step in my career. I would often volunteer to perform tasks outside of my normal role so that it would give me a head start on the next level and my managers always coached me through it. "The way to transform your people to another level is by living it. Treat people for what you believe they can become and they will become that and more."-Otto Bielss
Being coached and developed by my leadership allowed me to become the leader I am today. My biggest passion is team development. If you have the knowledge and experience, why not share it with as many people as you can. It is a great feeling to coach someone daily then see that person reach their career goals. No one is left behind, we move together and we move as a team. Promote others and you will get promoted as well.
What advice can you offer to women just beginning their careers with our Company?
My advice to anyone starting with the Company is to be ready for an exciting ride! If you are interested in joining a company that rewards high-performance and results, then the TMX Finance Family of Companies is the company for you. Our Company measures results and not just tenure. You get out what you put in. Give extraordinary results and you will have an extraordinary career!
Who has been the most influential person during your career?
I've had several great leaders and team members within the Company who have had a large influence on the person I am today. I would like to think of myself as a mixture of all of my past leaders. The exciting part is that there are more great leaders to learn from which will continue my personal growth. In addition to those leaders, my mother is a great inspiration to me. She helped mold me into the woman I am today and I owe her my success!