At the TMX Finance® Family of Companies, women are leading the way. They're mothers, mentors, military veterans, community volunteers, and operators. Our women are leaders.
Read all the interviews we held in our Women of the 20th blog series to learn how they each became the leaders they are today.
---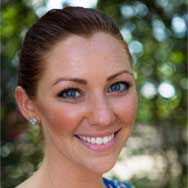 Is there anything unique about your career background?
My background is in artistic communication and digital advertising, so I have always worked in the field of marketing. I've worked on both the client side, such as Armstrong State University, as well as the agency side on various accounts, such as Coca-Cola, Verizon Wireless, and L'Oréal. I feel like having experience on both sides of the industry allows me to see things from all sides of the marketing process.
What is a little-known fact about you?
At the university I wanted to attend, there wasn't the "perfect" academic program for me, so I created my own! I was the first student to develop and graduate with an Independently Planned Major of Visual Arts and Communication. It was an enormous amount of work and I know my mom was skeptical from time to time, but I am beyond grateful for the opportunity afforded to me by the incredible Oglethorpe University to take on this challenge. It has affected who I am and why I do the things the way I do. Because of their openness to innovation and out-of-the-box thinking, I was able to have experiences I could never have received at a different university, play on three different sports (soccer, basketball, and sailing) and get the insightful, world-class education of which I had always dreamed.
What has been one of your most empowering moments at the TMX Finance® Family of Companies?
Working with my incredible teammates to concept, develop, and implement the first ever employee brand website and the first ever consumer facing mascot.
Why is your time at the TMX Finance® Family of Companies special?
The people. The work we do at the TMX Finance Family of Companies is impactful, innovative, and EPIC. But that only comes to fruition because of the incredible talent and leadership we have. Our people make us special.
What advice would you give to someone starting their career journey with our Company?
Act thoughtfully. Think bigger. Stay hungry. Be brave. And never forget that "Helping People is our Business".
Who has been the most influential person(s) during your career?
There's no one person. And I am so lucky I can say that. I pride myself in being well-rounded and diverse in skill and expertise as well as both life and work experience. And I think the only reason I can say this is BECAUSE there wasn't just one person. From my mom to my aunts, coaches, and directors growing up, to early mentors in my career, I listened and learned from all of them and I am grateful to have had such strong people guide me.
Is there anything else we should know about your journey to success?
My parents taught me that I am absolutely no better or worse than any other single person… just different. Because of that, I've always been curious about stories, backgrounds, details, behaviors, thought processes, reasoning, etc. I attempt to understand the "why" in just about literally everything. (Seriously – my search history is ridiculous.) If I don't understand something, I ask. I look it up. I research. I listen. I attempt. I fail… Then I attempt again in a different way. My goal is to never lose that curiosity and to pass that mindset on to whomever I can because that's the way we're going to improve ourselves, each other, and how we as humans communicate. That's the way we'll make a difference.